The boys usher in their fifth year of MageTalk by talking about banana business ideas, the Magento Partner Kickoff, transparency, and how Phillip predicted the future.
Listen Now!
Show Notes
1:20 A Very Happy New Year
The boys start out the episode by wishing all of you a Happy New Year and letting us know that they are officially entering their fifth year of MageTalk.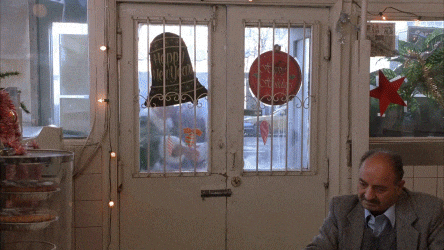 Phillip reflects on the four Magento Partner Kick-Offs he has been to and how they have changed.
3:08 What is up with you?
Phillip asks Kalen what he's been up to as they haven't spoken for a few weeks and also asks the important question: "Can you get fat, eating only fruit?".
Kalen lets us know that the banana industry is ripe for disruption.
Seems like things never change.
5:12 Kalen's Been Blogging
Kalen has been blogging and lets us know that he has moved away from Medium and has been publishing on GitHub pages using Jekyll. Gettin' fancy (even if he's 18 months behind).
Kalen finds that Medium had too many pop-ups and paywalls. Phillip's issue with Medium is that they are a content company, and yet you are the producer of the content and not them.
7:08 Is there money in the banana business?
Kalen talks about his subscription bananas idea because all he wants in life is optimally ripe bananas every single day.
Lots of a-peeling content here.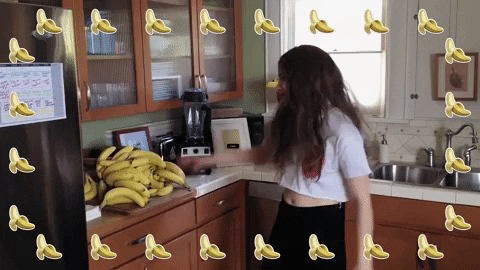 14:38 A Banana-A-Day
Phillip recalls a product packaging concept from South Korea that displays six bananas in various degrees of ripeness. Could this help in Kalen's Banana Business?
Also. You're welcome for finding the image.
And yes, there have been 20 minutes of banana content and you have all hit your potassium quota for the day.
19:55 The Good Ole PKO
Kalen brings us back on track by asking Phillip to speak more about the PKO. That's Partner Kick Off for all of us who don't speak Kalen.
Phillip enlightens us with some updates on Magento's growth in 2018, Black Friday/Cyber Monday performance, changes that will be made to how they deliver cloud to smaller companies, and lots more cool stuff.
He also hints at some brands that Magento has added and he's very excited about them.
The main theme of the kick off was "Experience-Driven Commerce" that integrates the Adobe Experience Manager into Magento.
He was also impressed that it was 45 minutes into the session before he heard anything about PWAs.
23:14 On the subject of PWA
Phillip gives us his opinion on PWA and how it makes him cringe a little bit. He also mentions that a lot of the companies that are excited about PWAs don't have use cases for how they will benefit from them.
Phillip also notices how Magento's growth chart had no X or Y access and yet they experienced a "whole inch-and-a-half of growth". Whatever that means.
27:20 The Big Roll Up
Kalen asks if Magento's numbers get rolled up into Adobe's numbers when they are presenting growth.
What do you think the answer is?
Adobe has also been talking about Magento and Marketo on primetime television.
31:38 A Quick Bit of Love
Kalen gives some love to some recent tweets by Matt Asay (@mjasay) after Kalen had made some noise about the Adobe Experience Manager. Matt replied that he'd been responding to concerns individually over email.
I've been helping individuals with this over email. Is there someone in particular that wants to learn?

— Matt Asay (@mjasay) January 9, 2019
34:10 Transparency Schmansparency
Phillip points out that Matt Asay has also been calling out people and companies that have not been transparent enough.
Kalen defends his use of the word enterprise-y and what he feels the ideal Enterprise company should be like.
Phillip details what his ideal Enterprise company would be and that Adobe can learn a lot from Magento.
"Getting people excited about something isn't just about transparency, it's also about ubiquity and use case."

-Phillip Jackson
39:40 The Microsoft/GitHub Thing
Kalen brings up that people were tentative about Microsoft acquiring GitHub mainly because Microsoft didn't have the best reputation in the world. However, Microsoft made recent changes for low-end GitHub customers by granting unlimited private repositories for free accounts.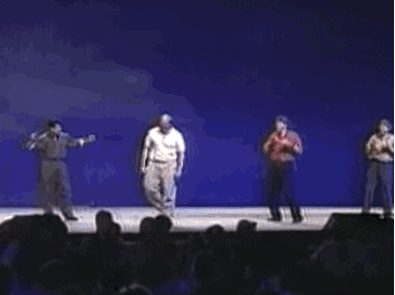 Kalen thinks this is pretty cool.
Microsoft is making GitHub even more friendly to users on the low-end and strengthening their down market.
42:20 Magento Titles and Roles
Phillip remembers another topic that was discussed at the PKO and that was Mark Lavelle's title is now Senior Vice President of Commerce at Adobe. Phillip also discusses some of the new hierarchy within Adobe.
Phillip also pulls up some interesting salary information for an Executive Vice President at Adobe.
Phillip also mentions Jason Woosley's role was listed as Senior Vice President of Commerce at the PKO. But that was Mark Lavelle's role…
Kalen also says that there is a possibility for Mark Lavelle to be a part of his banana business.
49:05 A Quick Commerce Hero Ad Spot
Kalen gives some updates on some recent hires for the Commerce Hero team.
Congrats All!
Kalen also reads a message he got from someone he recently put in a position and Kalen just wants to let the world know how great it felt to hear something like that.
Well if this doesn't hit me right in the feels…. pic.twitter.com/AvN08KGHOb

— Kalen Jordan (@kalenjordan) December 26, 2018
52:30 Future Commerce Cross Promo
Kalen surprises Phillip with a surprise Future Commerce cross-promotion. Awwww. Kalen lets us know that Future Commerce predicted the interactive Black Mirror episode that was released.
Phillip enlightens us with how the prediction came about and all the clues that led to them guessing that the episode would be created.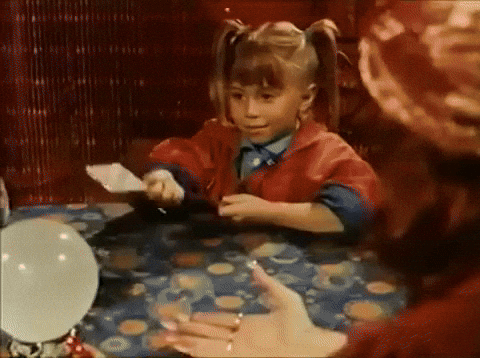 Phillip also lets us know that Brian Lange hates Choose-Your-Own-Adventure books.
Is this the future of content?
Mentions / Links
–Kalen's Blog
–Banana A Day Packaging