Phillip and Kalen recap the first day and a half of Imagine 2018, and Kalen remarks how the entire Magento community is being asked to "level up" with a call to higher standards and higher goals from Magento CEO, Mark Lavelle.
Listen now!
Show Notes
1:18 Are you gonna look at me?
The boys kick off MageTalk Live with some debate on the pronunciation of sans and some recollections on the previous MageTalk live.
2:06 Who knows more?
For over three years, Kalen and Phillip have been doing the podcast and the resounding question is: who is the greater thought leader?
3:09 MC Winkle
In case you didn't know, Phillip has been the Master of Ceremonies for Imagine and has been doing an amazing job and Kalen is extremely proud of him.
MC Winkle has been killing it at #MagentoImagine. @philwinkle pic.twitter.com/yCtnKwRlHC

— Jordan Griffey (@jordangriffey) April 25, 2018
3:38 The Weight of Responsibility
Phillip breaks down some of the pressures of being the MC at an event as large as Magento Imagine and the pressure of not messing things up.
Spoiler alert. He doesn't.
5:00 Imagine First Timers For The Win
When asked if this was their first time attending Imagine at the opening keynote, 75% of the hands in the theater went up. That's incredible.
7:45 #LevelUp
After a brief debate on the pronunciation of "up", the boys break down what it means to Level Up as a community.
9:10 Leveling Up in the Hiring Game
Kalen talks about what leveling up means to him in regards to Solutions Partners.
"You don't want to sacrifice quality for scale." -Kalen Jordan
10:19 Baked By Melissa
The boys mention how meaningful and heartfelt the presentation by Baked By Melissa was and how it represents what Magento is all about.
"You have to give whatever it is you have to give. That's it." -Phillip Jackson
13:53 The Greatest Show
The boys can't believe how great the production value of Imagine is. Phillip gives a huge shoutout to the opening video created by the team at The Buzz Lab.
17:00 Driving Imagine
Drive Productions are the masterminds behind Imagine this year. 9 breakout rooms running simultaneously, the enormous theater, and all other events are being run by the Drive team.
Pretty damn impressive.
18:50 Magento Famous
Kalen asks Phillip how he is going to leverage his newfound Magento Fame. Phillip ponders being a snake-oil diet salesman.
21:29 Phillip the Baker
In case you didn't know, Phillip comes from a line of bakers.
#themoreyoudough
22:10 The Awkwardness Continues
Kalen continues with the outpouring of love for Phillip and his ascension to full-fledged, Magento-famous MC of Imagine.
25:05 Be Smart About What You Pick
Kalen talks about the importance of carefully selecting what you put your energy and time into because it can make all the difference.
Phillip enlightens us with the truth about his projects and history and what has worked for him when it comes to working successfully. Essentially, you have to own up to the fact that you can't always hold it all together.
29:00 What's Next?
Phillip lets us know what is next on his plate for this year.
Spoiler. It's nothing.
30:10 Meet Up on the Fly
The boys just did their first MageTalk Meet Up. Both agree it was great to see so many members of the community at the same time and that it's a great way to keep the community evolving.
34:58 TED Raps
Jason Silva (@JasonSilva) enlighted the audience with some phrases that no human has ever uttered before with some interesting points and ideas. He is a self-proclaimed futurist and has some polarizing views.
He flows.
40:30 A lot about Venmo
Venmo was brought up a lot during the keynote. Phillip would like to see a technology like Venmo move forward because he would like to see commerce be more of a shared experience than it is today.
Kalen brings up the (on paper) terrible idea of making payments public and how it worked for Venmo.
Do you use Venmo as a verb?
43:12 A Quick Deep Dive on GDPR
Kalen bravely ventures into GDPR land with the impending date quickly approaching.
47:40 A Quick Shout Out
Kalen gives a quick shoutout to David Robinson (@d_rbn) as he approaches the MageTalk Live booth.
49:45 Juicy Gossip
Alan Kent (@akent99) and Paul Boisvert (@ProductPaul) will be leaving Magento.
The boys weigh in on what this means for the future of Magento.
53:48 Is MageTalk GDPR Compliant?
Is the show compliant with all the new GDPR stipulations? Will the boys have to retroactively destroy all old episodes of MageTalk? Only time will tell.
56:02 Shout Outs to the Show Notes
Phillip and Kalen give me (@jordangriffey) a shoutout as well as David Gitman (@dgitman) for making this whole arrangement a reality.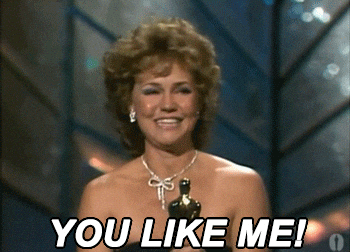 57:03 Mark Lavelle Hits His Stride
The boys think Mark Lavelle owned the stage and was just himself. This lets his passion and personality shine through in his own unique way.
He also came up with the theme of the conference. #LeadTheCharge
Mentions / Links
-Jason Silva (@JasonSilva)
-David Robinson (@d_rbn)
-Alan Kent (@akent99)
-Paul Boisvert (@ProductPaul)
-Jordan Griffey (@jordangriffey)
-David Gitman (@dgitman)