Upon deeper dive into the release of Magento 2.2.4 features Kalen and Phillip as the all-important question: how much bundling of 3rd party integrations in Magento is too much? Is there a line and does the 2.2.4 release cross it? Listen now!
Show Notes
3:36 Live Cough Stream
The boys are back with their first live stream since Imagine, and Kalen is still a plague carrier from his Imagine illness.
4:40 Shout Outs to the Stream Viewers
Kalen gives a shout out to all the live stream viewers.
Phillip gives some major props to TJ Gamble ((@ecommerceaholic) for being so impressive on his #BigDamJourney and fitness journey.
7:01 ASMR Warning
Phillip calls out Kalen for his beard rubbing against the microphone during his last live stream.
7:58 Atwix Sticker For the Win
Phillip gives some glowing praise to Atwix for their amazing MageTalk sticker that made the rounds at Imagine this year. He also laughs about people not knowing who the "other guy" is on the sticker.
Spoiler: it's Kalen.
Eeeeeeek! Thank you for saving me one of these AWESOME stickers @atwixcom! You guys rock. #MagenImagine pic.twitter.com/FSOgIWlHsg

— ʀᴇʙᴇᴄᴄᴀ ʙʀᴏᴄᴛᴏɴ 🧡 (@RebeccaBrocton) April 24, 2018
9:23 Allan's In the Doc
Another shout out to Allan MacGregor (@allanmacgregor) for his recent article on Medium.com about his last day at Demac Media.
Congrats.
14:38 Not to rag on anyone…
Phillip has heard on more than one occasion that Demac Media is barely doing Magento anymore and that they now do 90% of their work on Shopify.
15:58 The Truth About the Closing Video
Phillip enlightens us about the difference between the closing video that was shown at Imagine and the video that is live on the Imagine Facebook and YouTube Channel.
Scandal.
18:03 Bremen in the House
Kalen gives a shout out to Carmen Bremen (@neoshops) for being so active in the live chat discussion. Phillip is happy he finally got to meet her at Imagine.
19:35 Phillip's Itinerary
Phillip gives us some heads up on what he's up to in the coming weeks and where you can find him around the country.
Stop by and say hey.
21:25 What's next?
Kalen asks Phillip what's next after being MC at Imagine. Phillip lets us know that he's had a few invites to speak at some Magento events around the world, but he also needs a bit of a break from his travels. He's also really interested in GDPR and lots of other things that he would like to start focusing on.
He even has a full notebook of ideas.
25:34 GDPR Jokes
Kalen steals a GDPR joke that he heard and enlightens us with his humor.
That sounds like a GDPR violation to me…
The boys then break down some hypothetical situations regarding fraudulent claims and how these will be handled with GDPR.
31:14 Flexin' On the Viewers
Phillip literally flexes on the live stream viewers with his fancy Atwix tattoo. Kalen recounts what the "youngsters" are up to. I'll let you in on a secret: it's face tats.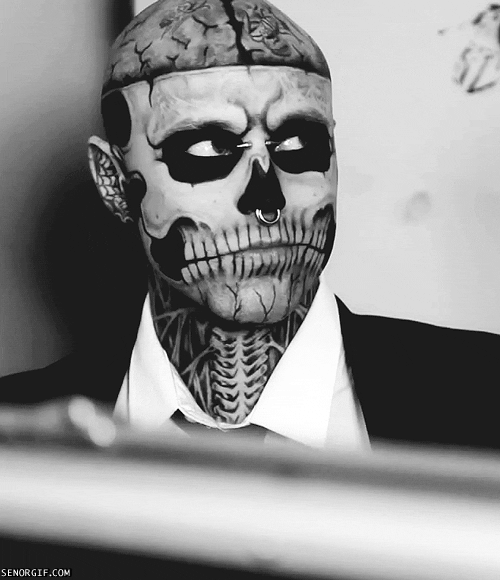 33:46 MageMojo Keeps Killing it
Kalen gushes about how MageMojo keeps killing it in the Magento game.
40:18 Vertex in the House
Phillip gives a special shoutout to Erin Kissling (@vertexerin) for all of the Vertex partnership decisions she makes on a daily basis (including the partnership with MageTalk).
Thanks, girl.
40:47 Deuce.Deuce.4
The boys jump into the "bundling of bundlers" with the inclusion of Amazon pay into Magento's core. Does this save time and money for merchants who want to include Amazon pay on their site?
Finally some Magento content.
44:58 What about bugs?
If there's a bug in the core, will it now be faster or slower to fix? Will this change the way companies will bill for module installation?
47:37 Fixes and Enhancements
The boys continue their line by line breakdown of Magento 2.2.4. There have been almost 200 community contributions to this particular release as well including many contributed by Magento Masters.
For this release, Magento has notated what partner or developer contributed which fix.
Keep up the good work, y'all.
56:13 Reddit Rumble
Kalen has been battling downvotes in the Reddit community and is struggling to find the method behind the madness of what will get upvotes.
Phillip tells Kalen that he needs to up his posting skills.
57:26 A Challenge Most Fitting
Phillip issues a challenge to all the live stream listeners to go through Archive.org to find the archived sticker descriptions for MageTalk.
Swag is on the line.
58:38 Meet Magento UK
Kalen brings up Meet Magento UK 2018 and hints that Phillip might be attending and possibly speaking (hearsay).
59:55 Kalen Has a Conspiracy Theory
Kalen has a conspiracy theory on Amazon acquiring Magento and wants Phillip to give his thoughts on it. Basically, the more he has been thinking about it, the more possible an Amazon acquisition seems.
Phillip weighs in with his opinions on the legitimacy behind the theory and the real world implications of such an acquisition. Would an IPO be a better option to retain the feel and identity of the Magento community?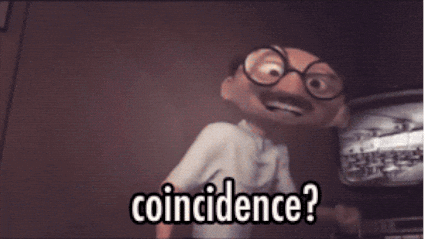 1:09:16 Mark for the Win?
Kalen has recently become a big Mark Lavelle fan after his talks and addresses at Imagine. The boys break down what makes Mark such an enigmatic spearhead for the Magento community and the company's future.
Mentions/Links
-TJ Gamble ((@ecommerceaholic)
-Allan MacGregor (@allanmacgregor)
-Carmen Bremen (@neoshops)
-Erin Kissling (@vertexerin)
–Celebrating the past, Sprinting Into the Future; Allan MacGregor