"They thought I did it in Node.js and I did it in jQuery and they emoji'd me to death" Kalen reacts to the livestream and Phillip talks about the SD Accelerator, Magento 2.0 End of Life, long-term support, the coming onslaught of B2B into our Magento builds.
Show Notes
1:06 Live with #MageTalkLive
Kalen and Phillip are back with a chat full of people who are ready to get some quality Magento info. The boys start by repping their respective t-shirts.
Let's get crackin'.
4:15 Shout Outs to Start Off
Kalen starts going through the list of live stream viewers and welcoming them to the show. Mispronunciations abound.
Phillip calls Kalen a "spammer at heart".
7:22 Let's Get Into Some Content
Phillip gives another shoutout to Vinai Kopp (@VinaiKopp) and his newly launched site Mage2.tv. It's a great learning resource for the Magento Community for training on Magento 2. Vinai also helped compile a #communityfavs list over at MageTalk.com.
Check it out.
11:02 Vinai is Killing It
Vinai also recently did a Nomad Mage Presentation back in April on Magento Frontend Development with ClojureScript. He's using ClojureScript and how he's using to replace some of the hairier parts of working with UI components to make it easier for himself and does some live coding.
13:36 Library Experience
Phillip breaks down the relevance and importance of having experience and knowledge in a particular library (such as jQuery).
15:38 The Bryant Park Accelerator
Kalen asks Phillip to do a little self-promotion on his self-built accelerator frontend theme at Something Digital. It's called Bryant Park and is built on top of Snow.dog's SaSS-based theme. Phillip enlightens us with why they built the accelerator and some of the technical aspects of the model.
"Creating a Magento site requires a lot of deep knowledge and skillset. We wanted to build something that we felt was more sustainable from an engineering perspective in the long term." -Phillip Jackson
Cool Stuff.
18:25 First Meaningful Paint?
Kalen opens up a can of worms by asking Phillip what "First Meaningful Paint" time is. Phillip explains what the term means and why Something Digital focuses on this as a meaningful metric. In essence, the goal is to decrease the time it takes to get meaningful content on the page.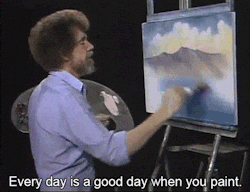 21:41 A Question From the Audience
A viewer named Sean asks Phillip if Something Digital tries to optimize the paint/repaint count. Phillip gives some examples of optimization of this specific metric and when that applies on a client by client basis.
He also talks about training newbies at Something Digital to use plain old Magento and a recent tool they've acquired to aid in this called No Frills Magento 2 Layout by Alan Storm. Spoiler alert: it's awesome.
25:50 Live Corrections Are Tough
Phillip is struggling with getting corrected live. Kalen says it's probably because Phillip is a "big deal" now.
There's also a new t-shirt adorned with the infamous MageTalk sticker graphic in the MageTalk Swag Store. Head over and grab one now because all proceeds are going directly to Open Sourcing Mental Illness.
29:17 Mass Panic in the Streets
Magento 2.0 reached its end of life in March 2018 and nobody knew it. If you are on any version of Magento 2.0, you are out of support, and with 2.1 reaching its end of life in 13 months, you better start upgrading.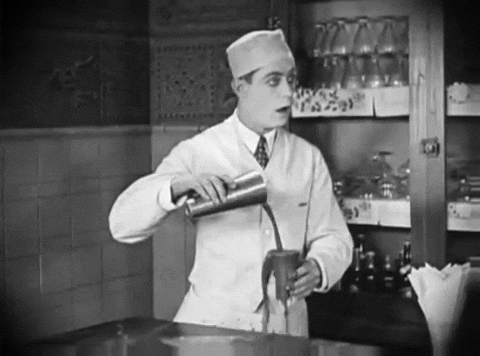 34:44 More Audience Questions
Another question from the audience: will Magento ever consider LTS (long-term support) or leading edge branches?
Phillip explains the problems with LTS and how those confound moving forward and progressing with development. Kalen explains that he'd rather see a faster iteration of the product than LTS.
38:31 More Panic-Inducing Facts
If you're not already concerned about 2.0 end of life, Phillip lets us know that in December 2018, PHP 7.1 reaches its end of life. From a compliance and PCI perspective, Magento has to make some moves to get PHP 7.2 support quickly.
Community Engineering is leading the charge (see what snuck right in there?) in getting support for 7.2.
40:50 Everything You Need to Know About Magento 2.3
Benjamin Robie (@benjaminrobie) wrote a great article about Magento 2.3. The boys go through the big points of Magento's most recent release.
PWAs and GraphQL and Declarative Database Schema, Oh My!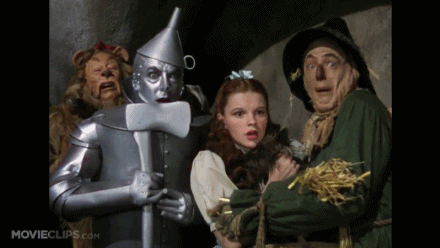 47:18 Speaking of Asynchronous APIs…
Steering us back on track, Phillip gets back to the new features of Magento 2.3 and how MailChimp currently employs Asynchronous APIs. It basically means that Magento will sort out all of the APIs that get shoved at it of its own accord.
53:28 It's Time to Level Up for B2B
Phillip led a roundtable for Future Commerce at B2B Online in Chicago about Voice Commerce and how it can enable business intelligence capabilities for a business. This discussion led to many interesting points that Phillip has never thought about and it got him thinking about how the industry needs to step up and make innovations in the B2B space.
"There's a whole world of terminology and a whole method of delivery for B2B, and we do a lot of interesting things in Magento for B2C, so it's time to level up in regards to B2B.""- Phillip Jackson
Phillip also gives some examples on some companies out there that are making some serious innovations in the marketplace.
1:00:49 W2W on LinkedIn
Kalen saw a post on LinkedIn from a woman named Casey Jones that started a women's initiative to connect on LinkedIn. He thought it was a pretty cool initiative to create a safe space for women to connect.
Phillip welcomes Kalen to the Social Justice train.
Mentions/Links
-Vinai Kopp (@VinaiKopp)
-Benjamin Robie (@benjaminrobie)
–MageTalk Community Favorites List
–Vinai's Nomad Mage Presentation
–MageTalk Atwix Sticker T-Shirt
–Ben Robie's Magento 2.3 Article