In this special edition of MageTalk our very own Kalen Jordan appears on the Ecommerce Fuel podcast, a podcast for a community of engaged 6 and 7-figure digital commerce store owners. The show is hosted by Andrew Youderian and Kalen was a guest. Recorded in February of 2018 you'll enjoy this deep dive into the historical roots of Magento and what the modern Magento stack looks like.
Listen now!
Show Notes
2:24 Intros All Around
After giving a quick intro to Magento, Andrew Youderian (@Youderian) (the host of the eCommerceFuel Podcast) introduces Kalen and his other guest Alan Marek of Part Catalog.
Andrew mentions that Magento has the second highest member count of Ecommerce Fuel's member base and his own personal story of how he moved away from Magento.
5:53 Is Magento in a slow decline?
Andrew begins the session by letting us know his opinion on where Magento stands today. He thinks it is in a slow decline since it was the most popular self-hosted cart a few years ago and its decline can be attributed to its complexity to customize and maintain. Andrew moved away because he didn't have a full-time developer to maintain Magento and did not have the need to customize the cart to the ninth degree. He also states that he sees WooCommerce potentially sliding in as a more viable option for store owners in the high six and low to even mid-seven-figure range.
Scandal!
Kalen thankfully has a good rebuttal by stating some pretty big numbers about Magento as a whole. He enlights us that Magento is currently at $124 billion and on track to go to $220 billion which is a pretty significant jump. There might be some decline in certain segments, but as a whole, Magento is not in decline.
8:10 What Exactly is Mid-Market?
Andrew asks Kalen to clarify where he thinks mid-market starts in terms of revenue. Kalen responds by saying that it's not so clearly defined and that is more so about the complexity of your business and the sort of ambitions you have for expansion.
8:52 What does Alan think?
Alan lets us know that over the past three or four years there has been an explosion in the hosted cart market (Shopify, Americommerce, etc) that is taking a lot of market from the small business because of how easy it is to start selling on these platforms.
However, when you look at Enterprise customers, for example, there is a need for special functionality and that segment is what Magento is perfect for and that segment is growing.
10:06 Growth Potential
Andrew asks Kalen who he sees Magento being a great cart for in 2018. Kalen says that it depends on what you want to do and where you are in your business. If you just want to start selling some t-shirts, then Shopify is the easier choice. But if you need customization and have a complex catalog or multiple stores, then you need a more powerful tool like Magento.
12:25 The History with eBay
Andrew asks if the purchase of Magento by a private equity firm from eBay helped or hurt Magento in the long run. Kalen says that he thinks that it has been good because he sees Magento going back to their roots with things like valuing the community contribution. They have also been snatching up some great talent recently (much to the chagrin of some of the partners) and have been strongly pushing towards cloud with their integration with Platform SH.
15:52 Magento 1 Versus Magento 2
Andrew asks Alan if he has made the jump to Magento 2 yet. Alan says that he has not made the jump yet, because it's more of a re-platform than an actual upgrade.
Kalen gives his input on the new features that Magento 2 provides. From an open source perspective, there probably aren't a lot of feature updates, but from a developer facing standpoint, there is a lot of architectural stuff that has been cleaned up.
On the Enterprise side of things, there is a built-in B2B feature set, an acquisition extension, and then staging brought into the core.
22:48 Open Source Support
Andrew asks the difference between Magento's Open Source support and Enterprise support. Kalen points out that open source by definition has no support, but Magento has put a lot of effort into the community engineering efforts.
Alan gives his perspective on how there's no support for store owners or any sort of technical support. This stresses the importance of having a strong Magento developer to help you through things. 26:00 The Importance of a Magento Hosting Company
Kalen says that due to the lack of support, it's even more important to have a specialized hosting company host your site.
These hosting companies can go into your code and help you troubleshoot issues that may arise and can prove to be an invaluable resource.
Andrew lets us know that hosts can do code audits and look for speed improvements. He also lets us know how his hosting company saved his site from being down for an entire weekend.
30:00 Time for the Ugly
Andrew shifts away from the positives and asks to get into the negatives about Magento. He starts out by mentioning the painful system admin for small teams, especially if you don't have a full-time dev team on staff.
Kalen says that there have been some improvements on the as far as UX goes. Magento has also made some improvements to the marketplace that prevent conflicting extensions and have beefed up their code review process to make it a little less painful for extension vendors.
After remembering the question was about weaknesses and not strengths, Kalen responds by saying complexity and cost are the two big areas of weakness for Magento.
32:10 From a Store Owner's Perspective
Andrew asks Alan how much work it is to keep his site running smoothly and cleanly.
Alan says that once the site is developed and your extensions are already installed, then maintenance is pretty easy. Security patches are the only time he has to go into the code, and most of these can be installed in 15 minutes.
33:34 Junk in the Marketplace
Alan mentions that one of the biggest weaknesses is that the Magento Marketplace has a lot of junk that simply doesn't work, and if you're not a developer, it's extremely hard to wade sort what is a good extention with healthy code and what can potentially hurt your site.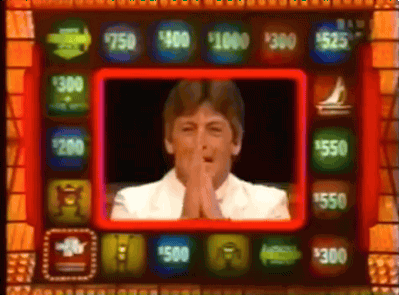 34:23 What's on the Horizon?
Andrew asks if there is anything big or exciting on the horizon for Magento.
Kalen says that the big things on the horizon are progressive web apps.
Are you excited?!
He also mentions that with these new things on the horizon, the case for Magento 2 is getting stronger every day, but it's still not necessarily a no-brainer to do the upgrade.
Mentions/Links
-Andrew Youderian (@Youderian)