Kalen goes for a walk, Phillip and Kalen talk about Lambda schools. The Magento Monday gets all caught up and Sergii Shymko goes hard on Accessibility. Listen now!
Show Notes
Note that Kalen is walking around throughout this episode and there may or may not be some strange sounds throughout.
2:00 Paying Attention Blows Phillip's Mind
The certificate on the MageTalk CDN expired due to a Let's Encrypt error, and Phillip is amazed at how many people DM'd him about MageTalk not playing within a single day. Thanks for listening to the show with such frequency and keeping him on his toes.
4:56 Epic Magento Monday
Kalen noticed that there was an epic Magento Monday that Sherrie posted and she was kind enough to put MageTalk at the top of the list of podcasts. Phillip would like to point out that MageTalk has posted more frequently than Magento Monday. cough
Phillip is impressed with the frequency of the standups from the Magento Community Engineering Team regarding the individual contributor projects. The PWA team meets every week to do sprint grooming and to plan demos and it's very interesting to see how Magento has been producing their own video content.
8:22 #MagentoChristmas
Kalen brings up an awesome tweet from Inchoo that comes up with some clever Magento-themed Christmas songs and of course, the boys have to contribute some of their own.
#MagentoChristmas songs are back by popular demand!

Today we bring you 4 songs in Vol 1 (Vol 2 coming tomorrow)! Share your own ideas using the hashtag!

– Baby, Let's Code Outside
– Do They Know It's An @Adobe Company?
– Rudolph, The Service Worker
– PWAs Are Coming To Town pic.twitter.com/r4C0UK6AuP

— Inchoo (@inchoo) December 19, 2018
12:19 A Little Bit of MageMojo Content
Eric Hileman (@ericvhileman) from MageMojo posted an epic Twitter thread regarding his new ThinkPad and the modifications he is making to it. The boys geek out over the application of some thermal paste.
Phillip gets into the ins and out of building your own PC. Kalen pretends to understand.
Nerd Goggles Activated.
New laptop arrived, a thinkpad x1 extreme 😀😀😀😀 pic.twitter.com/zOqMyqYdBY

— OOM KILLAH (@ericvhileman) December 15, 2018
15:52 What is Lambda School? Is it time for Magento School?
Phillip explains what he thinks a Lambda is in the AWS space. Kalen goes over Lambda School, which is pretty much a code bootcamp that was started in Silicon Valley. They charge $0 tuition, require 0 loans, and only charge based upon the salary you make from the job you get after you graduate.
Should something like Lambda School exist for Magento? The boys explore this possibility and the ways in which it could possibly work.
How do you get someone from stage zero to being productive in the Magento space and how do you design a curriculum around that?
Some great stuff here.
21:00 Coding Education Specification
Phillip delves into the process of wanting to code and how people never start with a desired specification of what they want to code.
How does Magento fit into the world of coding education?
"The thing that has been a big challenge in the Magento ecosystem is that everything required PHP knowledge…and that is no longer the case."

-Phillip Jackson
26:40 The Third Party Module Problem
Kalen was talking to an eCommerce Director who was asking about PWA that was having trouble with third party modules. Kalen brings up how there is no official support for how third party module developers are supposed to integrate with PWA.
31:15 Happee.io Time
Happee.io has been added to Kalen's failure resume. Kalen goes into details as to why this is. Kalen also says that he's getting more and more comfortable with the idea of some of his endeavors failing as part of the process.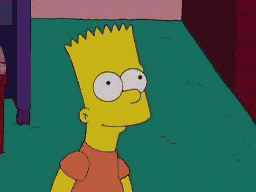 34:10 Project Management Pain Points
Phillip asks Kalen to speak a little bit more about his project management blog. Kalen goes into some of the problems that companies have with current project management software.
Phillip talks about the tool that he uses at Something Digital that is integrated into everything he does, even if it doesn't fit everyone's preference of tool. APIs play a big part in making things work for everyone.
Phillip brings up Monday.com as an interesting example of a niche project management tool.
42:36 Excel Hacking Shoutout
Phillip gives a shoutout to Brian Schmitt (@techmirth) from surefoot who is looking for an Excel hacker. Their greatest need is an analyst that has Excel hacking competencies that might also know R or Python. Hit him up if you happen to be this unicorn.
Kalen continues his walk throughout this section in addition to giving his dog a squeaky toy.
45:27 What's up in Sergii Shymko's world?
Phillip goes into some details about Sergii Shymko's (@SergiiShymko ) interesting way of delivering messages on Twitter and how he has been going hard on Accessibility. The boys find him to be pretty spot on with his observances.
48:40 Web Content Accessibility Today
The boys go into some of the details regarding Web Content Accessibility and why it has taken so long to apply to a digital world.
Phillip wrote two Ebooks on Accessibility that can be found in the Something Digital Blog's Accessibility section.
Both Ebooks are linked in the Links Section below. Check them out.
The boys also give some ideas into how to make your site more accessible and how everyone would benefit if Magento were more accessible and ADA compliant.
"What you really need in your organization is a culture and a program of ongoing systems and processes that insure that you are accessible."

-Phillip Jackson
Mentions/Links
-Eric Hileman (@ericvhileman)
-Brian Schmitt (@techmirth)
-Sergii Shymko (@SergiiShymko )
–Inchoo
–MageMojo
–Lambda School
–Monday.com
–surefoot
–SD Accessibility Ebook Part 1
–SD Accessibility Ebook Part 2