The boys discuss the inaugural Magento Board of Directors, Magento Masters, the Top 50 Contributors, and Phillip's aching back.
Listen Now!
Show Notes
1:34 Tooth Pain vs. Back Pain
Phillip can't stop talking about how badly his back is hurting him. Kalen asks him to tell him about some of the intimate things that happen to Phillip's face.
3:01 Athletes Abound
The boys bring up some of the outstanding athletes within the Magento community. Some shoutouts include Tobias Zander (@airbone42) for his monstrous swimming skills and Guido Jansen (@guido) also for his swimming prowess.
3:58 The Magento Board of Directors
The first big topic of the show today is the announcement of the Magento Board of Directors.
Phillip recounts when task force member Brian Lange (@brianjlange) was on the show a few months ago and discussed the bylaws and processes it takes to create an inaugural board of directors. Listen to Episode 183 for a good place to start getting caught up.
There were 100+ applicants to the inaugural board and 8 community members that were appointed. Check out the announcement from Magento.
6:29  And the Board Members are…
Rebecca Brocton (@RebeccaBrocton)
Juan Ignacio De Paula
Hilda Fontana
Guido Jansen (@guido)
Viacheslav Kravchuk (@slkra)
Danny Verkade (@dverkade)
Joshua Warren (@JoshuaSWarren)
Kuba Zwolinski (">@snowdog)
The boys go into each member of the inaugural board and give some background on each one.
Ben Marks (@benmarks) is also on the board as the representative from Magento. Brittany Mosquera (@brittanycarnes) is also on the board as a non voting member. And finally Joshua Berman from SmithBucklin will serve as the Executive Director of the board.
Congrats, all.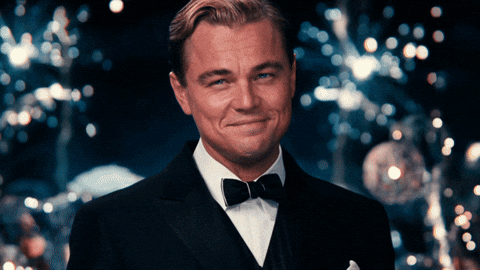 15:00 Task Force Diligence
Phillip brings up some of the hard work that the task force completed to form this inaugural board.
16:02 The Magento Masters
The boys talk about the 2019 Magento Masters.
Check out the three categories below.
Kalen realizes that there have been a lot of Masters that have not yet been on MageTalk.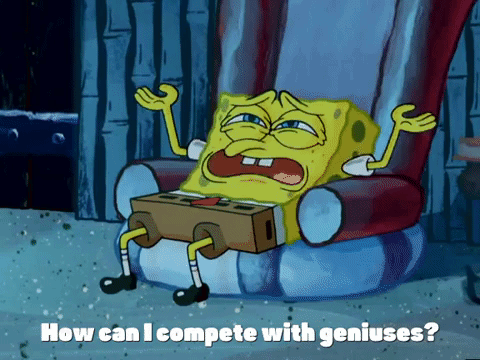 25:38 MageTalk Love Fest
Kalen has been messing around with Vue Storefront and has been having lots of fun. He likes that he's doing some coding again and getting into the nitty-gritty.
Phillip commends Kalen for picking it up so quickly and already making full websites. Phillip also calls Kalen the Master of solving problems with new coding languages that he teaches himself.
Kalen has realized that Phillip is really good at podcasting and publicly admits that Phillip is the talent and that Kalen is just along for the ride.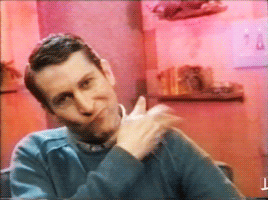 32:22 The Top 50 Contributors
The boys briefly mention the Top 50 Magento Contributors List. It's a great list full of great people so check it out.
Kalen might make an appearance on the list…
33:24 Enhanced Bug Bounty Program
There are some changes to bug reports including faster payments and quicker responses to reviews and responses to submissions.
Phillip commends Magento for keeping on top of this issue and following through.
Enhanced @magento Bug Bounty Program:

Faster payments, after verification of the issue, not after release 

Quicker reviews and responses to your submissions 

— Phillip Jackson (@philwinkle) January 30, 2019
36:03 "Can we talk about the headless thing?"
Phillip heard an idea about letting customers use a mobile app in a store to check themselves out. Is this a viable possibility? Will this set some brick and mortar stores apart?
He has seen two big brands recently launch headless sites and was intrigued that they chose to go headless.
Kalen one-ups Phillip by discovering a curated list of modern e-commerce sites called https://headless.page/ that lets you see what other business are up to.
Pretty cool stuff.
42:30 Phillip Complains about PWA
Phillip brings up that PWA looks like it's a B2C feature and that you have no reason to use Magento for B2C in 2018 without PWA.
Does this bring Magento back into the B2C game and a more viable competitor with Shopify?
45:59 Abstract Periscope Art?
Kalen highly suggests you check out James Zetlen's Periscope videos for a weird mix of abstract art and live streaming.
— James Zetlen (@JamesZetlen) February 4, 2019
46:20 A Time to Learn
Kalen noticed a tweet regarding a company giving every developer two hours a week to watch Laracasts. He also asked the Magento community if there was anyone using a similar model to give their developers time with Mage2 TV.
This is cool. Any magento companies doing this with @mage2tv ? https://t.co/yOyTGYwCNz

— Kalen Jordan (@kalenjordan) February 6, 2019
Phillip talks about how Something Digital provides a 40 hour per year self-guided, offsite training for their employees in addition to ample opportunity per month for self-guided training.
49:10 How do you feel about this?
Phillip was talking to a potential senior dev hire and asked him what technologies he was interested in. The dev said that there weren't any technologies he was interested in and that irked Phillip. How do you feel about that?
Kalen says that there is a difference between creative professions and non-creative professions in regards to furthered interest in the subject.
52:45 A BIG Announcement
Phillip is the MC of Imagine 2019!!
A HUGE CONGRATS.
Phillip wants to hear everyone's ideas on how to make this year's Imagine the biggest and baddest one yet. Tweet him @philwinkle and let him know your ideas!
Links / Mentions
–MageTalk Episode 183 with Brian Lange
–Magento Association Board Announcement
–SmithBucklin
–2019 Magento Masters: Makers
–2019 Magento Masters: Movers
–2019 Magento Masters: Qualified Alumni
–Top 50 Magento Contributors List
–https://headless.page/
-Tobias Zander (@airbone42)
-Guido Jansen {@guido)
-Brian Lange (@brianjlange)
-Rebecca Brocton (@RebeccaBrocton)
–Juan Ignacio De Paula
–Hilda Fontana
-Viacheslav Kravchuk (@slkra)
-Danny Verkade (@dverkade)
-Joshua Warren (@JoshuaSWarren)
-Kuba Zwolinski (">@snowdog)
-Ben Marks (@benmarks)
-Brittany Mosquera (@brittanycarnes)
–Joshua Berman