The boys talk about self-lacing shoes, the difficulties surrounding hiring Magento developers, and debate whether frontends matter in a headless world.
Listen Now!
Show Notes
1:12 Welcome To MageTalk On the Go
Kalen is walking around again in this episode so be prepared for an onslaught of auditory stimulation.
Phillip was inspired by Erfan Imani (@erfanimani) and is training for a triathlon on March 16th so he is currently on a stationary bike.
Kalen also wants to point out that there was only one comment regarding the audio in the last On the Go episode, and it was a positive one. Thanks, John Hughes (@JohnHughes1984) for the kind words!
Great episode guys! 🎧

Wholeheartedly approve of the OTG edition. Cars, 5th dimension + squeaky dog toys cracked me up 🚗🐶

Also training curriculum / programme: been doing a lot on this last few months. See https://t.co/zGUh62jqOH – would love to chat more on this @kalenjordan https://t.co/t5MCDVblJ7

— John Hughes (@JohnHughes1984) February 13, 2019
2:54 Can Phillip talk about shoes really quick?
Phillip has fulfilled a lifelong dream (well since 1992) by acquiring a pair of Back to the Future-esque self-lacing shoes called the Nike Hypderadapt.
We live in this crazy future where shoes tie themselves and everything is possible.

-Phillip Jackson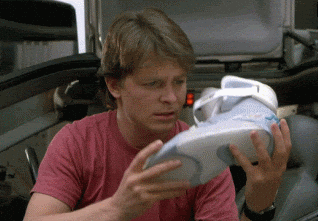 7:40 Hard Time Hiring
In an interesting segue, Phillip brings up that the biggest issue with Magento is not any technical issues, it is finding Magento talent.
What if I told you that the biggest challenge in the Magento ecosystem isn't code? It's not PWA, not M1 end of life. It's not M2 complexity. It's not UI Components or r.js or bundling or Redis session locking or Cloud deployment.

It's hiring Magento talent. Full stop.

— Phillip Jackson ➡️ OOO Returning 3/25 (@philwinkle) February 13, 2019
Sounds like he struck a chord.
Kalen reacts about the situation and gives some valuable insight into this issue. A major point includes the difference between hiring onsite versus remotely and the talent that is missed when companies are set upon hiring onsite only.
Kalen is a big believer in remote work and always goes to bat for the remote worker.
What are your thoughts?
13:16 Don't Lower Your Standards, Change Them
Is there a legitimate need to have people on site? The boys have different thoughts regarding this.
Phillip's concern is that, contrary to what he's been told, what if the Magento ecosystem has not been growing, but has been becoming more and more specialized making hiring talent (especially onsite) harder. The demand for Magento is growing, but the talent pool is remaining steady.
Kalen discusses that building on top of a language or framework that has a wide base doesn't necessarily mean that the intersection between that base and those who have knowledge in eCommerce or Magento is going to be large enough.
There's a significant difference in the level of complexity that's abstracted away when you're working in a headless situation.

-Kalen Jordan
Will React make this process different? What skills do developers have to learn in addition to general knowledge in Magento that will make them viable candidates?
Some intriguing stuff in this section
23:10 How Developers Think
Phillip recounts a story of a time when he worked with a developer that developed a PHP frontend that (in his mind) allowed him to plug into any e-commerce platform you could throw at it.
How do you think it turned out?
Kalen drops some poetic lines.
History doesn't repeat itself, it just rhymes.

-Kalen Jordan
Told you.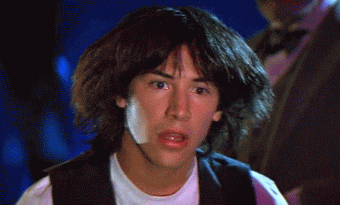 Kalen also explores some of the issues regarding what developers are enabled to do and what they desire to interact with. Should a developer react with the API? Kalen then elaborates that Magento should be focusing mainly on the API layer.
Phillip also weighs in with some ground that Magento needs to cover regarding the dashboard and the future with Experience Manager.
30:22 Hypothetical API Question
What if you had to have Magento Enterprise Edition to have full API coverage?
The boys weigh in on the various factors that contribute to full API coverage and what it means to have that included at various tiers.
31:40 Do Frontends Matter?
That's what she said.
Kalen asks if something is headless, why should it matter what frontend you're building on?
Phillip jumps in explaining that this is the story that Vue Storefront is telling and their go-to-market is not just Magento focused. Vue is trying to position themselves as an agnostic front-end layer for any e-commerce platform (although they seem to be the most active in the Magento space.)
Does PWA make sense for sites that are more complicated and feature rich? What are some features that Magento is missing out of the box?
35:10 SaaS Searching
Kalen says that everyone should be using a SaaS search. He just implemented Algolia and he can't believe how good it is, how easy it is to set up, and how fast it is.
Phillip agrees that search is a complex domain with a lot of difficult issues to cater to and that SaaS solutions get the desired outcome faster and cheaper.
If you pick a specific problem to solve, there is a vendor out there that will do it better than you ever will.

-Phillip Jackson
The boys are so quotable today!
40:07 Competing Blog Posts
Phillip and one of his resident PWA expert at Something Digital both took a whack at competing blog posts regarding PWA with contradicting viewpoints.
Phillip wrote 5 Reasons to Wait on PWA against his PWA expert's article entitled 5 Reasons to Jump on the PWA Bandwagon.
Take a gander.
Links / Mentions
–Nike Hypderadapt
–Algolia
–5 Reasons to Wait on PWA
–5 Reasons to Jump on the PWA Bandwagon
-Erfan Imani (@erfanimani)
-John Hughes (@JohnHughes1984)