The boys get into some of the nitty-gritty details of UPWARD, talk about some of their failures, and play Yes/Yes/No with some confusing tweets.
Listen Now!
Show Notes
1:32 From "A" to "The"
The boys try to remember when they meant the jump for "A Magento Community Podcast" to "The Magento Community Podcast".
2:38 Server Struggles
MageTalk has been running on AWS on WordPress for years now, and every once in a while, the server goes out.
Phillip found out the MageTalk.com was down by visiting the site himself (thankfully it was only for 90 minutes).
Kalen hasn't really experienced any downtime himself.
5:30 A Magento Community Meme
Kalen brings up a post from MageTest Fest that featured Anton Krill and in the comments, someone posted "#krillinit".
Is this t-shirt worthy?
Phillip calls Kalen out for thinking that he has beef with people that he doesn't have any beef with.
7:32 Do I sense a show title?
Kalen brings up that he almost tweeted that he doesn't want people to say "fair enough" anymore because it's just a catch-all for when you have nothing to say.
Phillip provides examples.
9:20 PWA Acronyms
Kalen was taking a look at the PWA Studio release and the first thing he noticed was the UPWARD specs.
Phillip asks Kalen to talk about what UPWARD is. Here's a hint: it stands for Unified Progressive Web App Response Definition. Say that five times fast.
Also, every other Thursday, Phillip gets on a one-hour video zoom where he answers questions from the community.
14:20 Some Real Time Brainstorming
Phillip asks Kalen how he would code and bring together disparate services in his PWA.
Kalen goes into some details on what he would do and gets technical.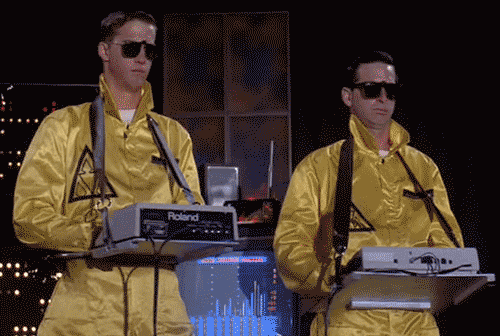 The boys also give some real-world explanations on what UPWARD is.
18:52 Don't Talk Over Me
Phillip brings up a potentially controversial topic in that the Magento PWA team communicates and releases documentation that speaks above most of the general audience who reads this. Phillip also says how he should be the target audience, and yet it is still far too technical.
Phillip also gives a great example of how technical guides and publications should be written by bringing up a book called Eloquent Javascript.
Kalen agrees.
25:06 Options Upon Options
Kalen brings up another portion of the UPWARD doc was the part where it talks about the different options on how the PWA is going to run. They are as follows:
Option 1- Use a node server in production
Option 2- Do it with PHP (but can you actually do it in PHP?)
The boys weigh in on these implications and their potential uses.
29:09 Is there a spec?
Phillip finds that there is an UPWARD spec written for PHP and finds that he understands the whole concept better. Thankfully he explains it to us.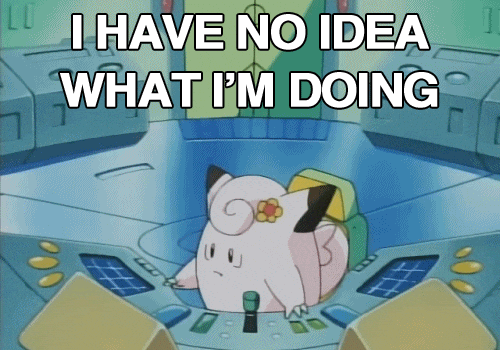 31:54 Off-doc AGAIN
Phillip once again goes on a tangent not listed in the show documentation. This time he gives us his thoughts on AirTable.
He also enlightens us with another project management tool called Coda that he has discovered.
Phillip also gives a shoutout to the guy who introduced him to Coda named Brian Schmitt (@techmirth).
Which one do you think he prefers?
37:32 What are your workflows?
Kalen asks Phillip to go over some of the workflows that he has been creating in Coda.
There's some pretty cool stuff in this segment.
40:16 The failure podcast?
Kalen saw a tweet with an idea for a podcast that he thought was interesting.
Podcast idea: Interview tech entrepreneurs who raised tons of money then brutally failed.

I'm not talking about the ones who stumbled, struggled, then made it through (like Slack).

I'm talking, they manage a Cinnabon now.

I'd listen to that.

— Andrew Wilkinson (@awilkinson) March 6, 2019
The boys go back and forth on the possibilites of this idea and debate if there is something to learn from outright failures.
43:45 Some Failure Therapy
Phillip asks Kalen what he has learned from some of the items on his failure resume.
Kalen speaks about am engineering course he took at CalTech and how it was the first grade he had ever received that wasn't an A. Did he learn anything from this?
Phillip speaks about the shutdown of NoMad and how it wasn't handled very well as well as some of the factors that led to the shutdown.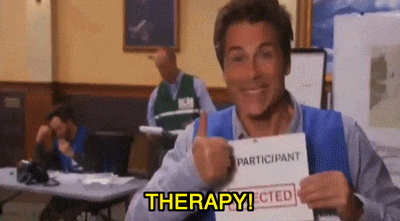 50:58 And Back to Magento Things
Kalen borrows from the Reply All Podcast and plays Yes/Yes/No with a tweet that he posted. (See Tweet Below.) Basically, the boys will go into the details of a tweet that not everyone might understand.
I want to see @Falkowski pull a Falkowski and become the Falkowski of PWA with 3 years in a row of must-see talks at Imagine.

— Kalen Jordan (@kalenjordan) January 28, 2019
Someone asked Kalen what he meant by this, and Kalen asks if Phillip knows what he meant by this.
Do you know what it means? The boys unpack the tweet.
Phillip asks and explores what it would mean if Imagine was a developer-focused conference.
The boys explore this idea and the direction in which the Magento community is headed and finally circle back to Kalen's tweet to prove that Phillip knows exactly what the tweet was about.
58:14 Long Term Magento 1 Support
Kalen has been saying for a while that it would interesting for someone to provide a service that provides security patches to Magento 1 after its end of life.
Well, he found a company that is doing this.
Mage1 is providing long term support for Magento 1.9.x after 2020.
The boys talk about some of the specifics behind this and what they hope to see from the company and people running it.
Links / Mentions
-Brian Schmitt (@techmirth)
–UPWARD
–Eloquent Javascript
–AirTable
–Coda
–Reply All Podcast
–Mage1