The boys sit down with Lee Goldsworthy, a merchant who takes them through his extensive and impressive vetting of eCommerce platforms and guides us through his own journey towards settling on Magento.
Listen now!
Show Notes
1:35 A Gold Standard Interview
Today the boys are joined by Lee Goldsworthy (@leegoldsworthy), the co-founder and director of coursegenius.com. He joins the boys from Perth, so everyone please give him a collective g'day mate.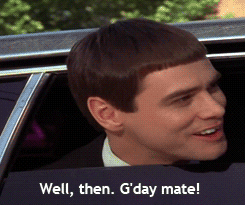 2:48 Some Nice Words About MageTalk
Before they began recording, Lee was leading with some kind words about MageTalk. Let's see if those words stay nice.
3:26 First, Some Backstory
Kalen asks Lee to talk about his professional history and what brought him where he is today. Lee gives us some more information about coursegenius.com, the journey he went through in finding Magento, and what finally made him decide on the platform.
Kalen gets really excited about Lee's Feature Matrix that was shared with him and proceeds to get nerdy.
Please take a look at this thing. It's seriously impressive.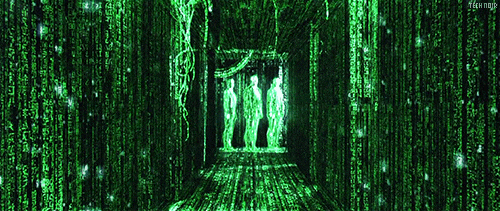 8:32 eCommerce Thunderdome
Lee and his team put Shopify Plus, WooCommerce, Big Commerce, and a couple different versions of Magento side by side. With these comparisons, Lee saw that the Magento commerce suite contained features that would be very important to his team.
Lee and his team also worked with each of the eight final choices in a two week sprint to see what worked best.
The final contenders (after the ungodly amount of effort they put into the sprints) were Magento Commerce Cloud (Starter) and BigCommerce for which they then performed a two month drill with each.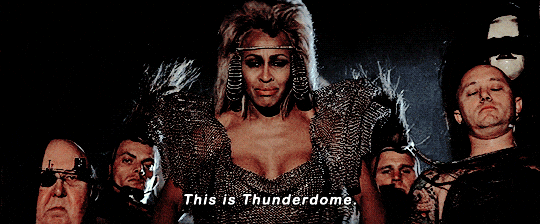 11:14 Some Winkle Wisdom
Phillip has an interesting benefit of being in the system integrator community and gives some insight into the process of shopping around for the correct solution.
He then asks Lee what led him to go through such an intense and hands on process while choosing their eCommerce platform.
Why do you think they did it?
15:20 The IT Failure Quotient
The boys drop some interesting numbers regarding the surprisingly high failure rate of IT projects. At 80%, this number easily dwarfs the percentage of failures in other areas, but why does this happen?
Lee goes into more detail and breaks down some of the numbers and the reasons behind them.
"In IT, we have an amazing inability to communicate the gravity and the duration of the decisions that are made to the rest of the commercial team."

-Lee Goldsworthy
19:35 If It Only Had This…
Phillip asks Lee if there was anything he knew wasn't as good in the Magento ecosystem as it was in other ecosystems.
Lee talks about the gaps in their research and the actual features of Magento itself. One of the main issues involved the marketing team and their difficulties with any and all SEO. CMS engines were much stronger in this regard.
They also had to have a look at the Magento Commerce space if they wanted to get more than 2/3 of the way through the Google Tag Manager experience. This was a big surprise because the Magento guides made it seem like the product was much further along than it was in reality.
23:40 Keeping it Positive
To balance out the negative, Kalen asks Lee to talk about the features for which Magento had a clear advantage.
Lee breaks them down into three main categories:
The depth of integrator community
The category ecosystem was more complete than other providers
Configuration of all core components
Some really good information in this segment.
28:06 Payment Gateway Support
Another factor that Lee really liked was the depth of Magento's payment gateway support, and not only support, but native core functionality.
Lee also breaks down the difference between core functionality and third party plugins.
30:25 A Standing Ovation
Phillip gives Lee a standing ovation for not only his idealistic approach to finding the best solution, but also for his technical ability to see it through. Phillip then asks Lee if this diligence is a part of the culture of the company or if it stems from somewhere else.
Lee says that it is because they are thrifty and don't want to spend exorbitant amounts of money when all it takes to save that money is some effort.
He then goes on to drop some poetic bars about software engineers.
36:05 Cheapskates, But In The Wrong Way
Phillip talks about how some companies that he has seen are cheap in the wrong way. What does this mean? What is a spiderface?
All your questions might not be answered.
37:42 One Last Shoutout to the Magento Ecosystem
Lee harkens back to one last positive about the Magento Ecosystem before moving to the next topic: payment gateways.
Find out what Lee discovered in Magento that is miles ahead of other platforms. Here's a hint: it's Braintree.
Lee also talks about how they spiked the various Tier 1 Customers support responses from the platforms they were testing to get an idea of what the support experience would be like during the initial years of implementation.
42:30 Bundling Up
The final positive aspect that Lee brings up about Magento is configurable products and how this feature is vastly more mature in Magento than in any of the other ecosystems.
Phillip comments how people still find ways to complain about things even if they are more robust than they are anywhere else.
43:38 Phillip Wants the Cheat-codes
Phillip asks Lee about the things he looks for in an integrator that are automatic opt-outs or red flags for being able to have a long lasting relationship with said integrator.
Lee says that ecosystem buy-in from a vendor is the major telling point for knowing if a vendor will be a valuable match.
45:50 "Do you want me to plug a competitor?"
Phillip then asks Lee to discuss the types of community involvement that are positive indicators for integrator matching. Lee then plugs a competitor.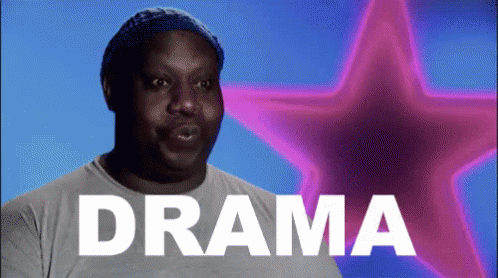 Lee says that for their own integrator, they settled on Aligent Consulting. Lee then discusses the signs that made it obvious that this was a good fit.
50:12 Missteps
After all the tremendously impressive effort put in by Lee and his team, Phillip asks Lee where he thinks that the search went awry or if they made any mistakes.
Lee says that one of the more recent discoveries was that they underspec'd the continuous integration piece and they also made some bold assumptions about the maturity of some of the best supported extensions that didn't quite come to fruition.
53:48 "I'd Love To Hear More About Your Commerce Hero Experience"
Kalen asks Lee to talk about his Commerce Hero experience. Lee discusses the process his team used to select their Solutions Architect.
56:38 Spotlight on Phillip
Lee asks Phillip how he feels about his designs being poked by a third party entity and then having those designs come back to him for implementation with modifications stemming from a third party architect that move away from his own organizational design patterns.
Phillip brings up a talk that he recently did at the Philadelphia eCommerce Meet Up that covers a situation very similar to this.
1:00:52 One More Commerce Hero Thing
Lee brings up one more glowing recommendation about Commerce Hero, this one specifically praising it for its ability as an upscaling tool.
Kalen must be glowing right now.
1:03:07 MageTalk Community Questions
Phillip is curious and trying to discern what MageTalk listeners would potentially like to ask Lee. Phillip also comes up with the idea of doing a live Q&A with Lee.
1:04:19 Time For YOUR Questions
Kalen asks Lee if he is at all interesting in helping out other merchants in a more "involved" way. Lee says that he is more than happy to happy any questions you might have and invites everyone to contact him via his LinkedIn Profile with your inquiries.
Guest
Lee Goldsworthy (@leegoldsworthy)
Mentions/Links
–Lee's Epic Feature Matrix
–Aligent Consulting