Phillip sits down with Peter Manijak, Joseph Maxwell, Emily Dowd, and Caitlin Mekita and discusses everything about the new Magento 2 Certified Solution Specialist Exam.
Listen now!
1:21 Down One Host, Up Four Guests
Phillip lets us know by letting us know that Kalen will not be joining him for today's episode, but also tells us not fear because Peter Manijak (@PeterManijak), Joseph Maxwell (@josephmaxs), Emily Dowd, and Caitlin Mekita (@CEMekita) are joining him as guests.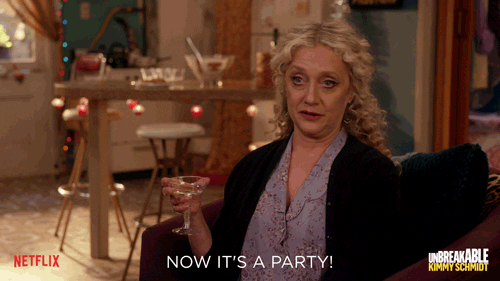 3:40 Why are they here?
Phillip asks Peter to talk a little bit about why this particular group of people has assembled on MageTalk today.
Peter lets us know that they all got together in Orlando and wrote an entirely new exam bank for the Magento 2 Certified Solution Specialist Exam. Say that five times fast.
4:34 A Quick Update
Peter gives a quick update on the progress the team has made since last year. They have added a Javascript Exam and a Cloud Developer Exam.
The Javascript exam is for people who know Magento and want to take advantage of their javascript skills.
They have also updated the Associate and Pro Developer Exams to include 2.3 within the past month. But don't worry about the updates affecting your studying because 98% of the objectives are still the same.
6:08 New Quizzes on the Horizon
Peter lets us know that on June 18 through June 21 there will be an Exam Development workshop in Boston and he's looking for some experts in Order Management to help them develop the upcoming Order Management exam.
Think you could help? Reach out to Peter.
6:55 Orlando Objectives
Phillip asks Joseph to talk about some of the objectives from the meeting in Orlando.
Joseph informs us that before the group assembled, a blueprint was formed to map out questions regarding each subject that was to be on the exam. Once they worked through the blueprint, each member picked an objective that they wanted to write questions for.
After a quick talk from Peter on best practices for writing questions, everyone set to work to start tackling their objectives. Once a question was determined a "keeper", that objective would be crossed off the whiteboard to give everyone a quick measure of how much was still left to write.
8:48 How Far We've Come
Having collected all four of the original Magento certifications, Phillip asks Joseph to talk about how the recent exams differ from those that have existed in the past.
Joseph says that the old certification focused more on memorization as opposed to practical experience, but the new exam focuses more on the practical experience.
10:35 Question Relatability
Phillip points the mic to Emily and asks her to talk about some of her experiences exam from creating this exam.
Emily brings up that there were several instances where the team read each other's questions and found them to be relatable.
Emily also discusses how they identified who a Solution Specialist was and what they did, and from there, they were able to base relevant questions on that.
13:24 Client Opinions
Phillip asks Emily what her clients feel the role of a Solution Specialist is and how Corra translates building requirements into functionality.
15:32 Post-Launch Approaches
Phillip turns to Caitlin and inquires if there were any challenges that she had to overcome while trying to characterize the right type of questions that went into the exam.
Caitlin talks about her different perspective on the approach due to the fact that her position has her work with client sites post-launch and after they have already been built. This brings maintenance and technical support into the picture but more importantly: how do you grow a site?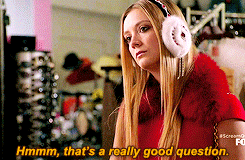 This post-launch perspective really rounded out the team as the majority of expertise was with pre-launch. Caitlin enlightens us with the fact that one of the biggest differences between pre-launch and post-launch is that the client is involved with post-launch.
When you have the opportunity to get hands on and do something you wouldn't normally do, do it yourself. Don't delegate it. That's how you're going to learn.

-Caitlin Mekita
19:15 A (Notso) Smooth Plug/Transition
Phillip reminds us that SWIFTotter is a sponsor of MageTalk (thanks guys!), but also that it's a pretty amazing resource if you need to study for the certification exams.
Joseph lets us know that they are in the final stages of a new, free study guide. He also candidly tells us that practical experience is something that isn't normally covered in study guides but has a larger focus in the upcoming guide.
23:35 Phillip Plays Devil's Advocate
Phillip bravely asks Joseph how does someone utilize a study guide if the most important component is practical, hands-on experience. If someone is new to Magento, how can you use the study guide to navigate where you begin learning?
Joseph comes right off the bat by saying that the purpose of the study guide is to supplement existing knowledge. Magento recommends at least a year of experience working as a Solution Specialist before taking the certification exam and Joseph's goal is to fill in the knowledge gaps that might not have been learned during that initial experience.
24:58 Practical Applications
Caitlin tells us her process on how she would use the study guide to steer her learning process and it's such a powerful tool for self-learning.
26:19 Pre Imagine Prep Workshop
Peter asks Joseph to talk a bit about what he will be doing at Imagine. Joseph lets us know that on the Sunday before Imagine (May 12th), he will be presenting a Magento 2 Certified Solution Specialist Prep Workshop (with lunch included).
Caitlin also talks about "The Incident".
29:44 Insider Trading? 
Phillip asks Emily to talk a little about what her preparation was before she went to the certification workshop as she has some insider knowledge from her team about what the session would be like.
Emily says that she learned the most on the first day of the workshop when she got her first submitted question torn apart by Peter.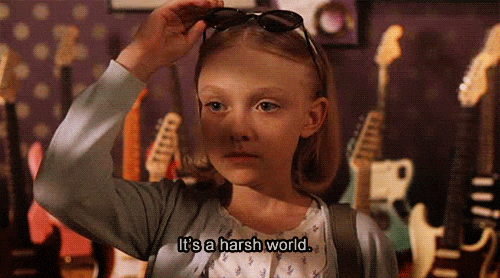 She also goes into some detail about how Corra is implementing Solution Strategist into their organization.
33:08 A Pop Quiz?!
Peter holds a surprise pop quiz for the exam makers and asks them what are some of the things they look for when they have a question reviewed. Some examples are below.
Do we care?
How does it read?
It is technically accurate?
Is it congruent?
Is it relevant?
Phillip also asks how they test questions if they trigger specific emotional responses within the individuals that are reviewing them. Do I sense some personal issues, Phillip?
Joseph ensures us that this most recent test is extremely relevant and contains things you actually need to know.
39:39 Parting Thoughts
Phillip opens up a roundtable for everyone to give their final thoughts on why certification is important.
Joseph opens up by saying that there are two aspects of certifications:
It's a great way to force yourself to learn about something by giving you an end goal.
From an external perspective, others will look at your certifications and identify you as someone who knows their stuff.
Emily says that passing the certification should be held in high regard and once you pass, it will mean others will look to you for your experience and knowledge. This validation is a powerful tool in furthering your career. She also says that the certifications will boost client relations at Corra.
Caitlin's number one takeaway from the process is how you should tackle the exam itself. She says to be brave, get in there, solve problems, get out of your comfort zone, be hands-on, and have fun. The exam is very inclusive because it serves people that are not just developers.
45:35 The MageTalk Special
Peter ends with a "MageTalk Special" by saying that anyone who passed the original Magento 2 Certification Exam that wants to take the new exam, can do so (at a tremendous discount) by following the steps below.
Send an email to training@magento.com
Reference MageTalk
Mention that the passcode for the discount is MyCousinVinny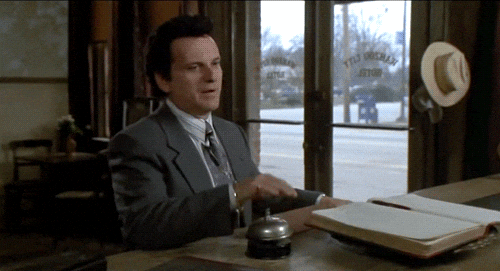 Mentions/Links
Guests
Peter Manijak (@PeterManijak), Head of Certification & Training Programs at Magento, an Adobe Company
Joseph Maxwell (@josephmaxs), Founder, SWIFTotter Solutions
Emily Dowd, Solutions Strategy Manager, Corra
Caitlin Mekita (@CEMekita), Strategic Engagement Manager, Something Digital
Links