The boys discuss Kalen's sabbatical and recent trip to Canada, Magento's upmarket trajectory, and a possible change in what we call PWAs. There also might be some Imagine recaps in there somewhere…
Listen now!
Show Notes
2:28 Dating Apps
Phillip has a friend who is designing a dating app for musicians.
Kalen says he's getting closer and closer in being able to qualify for FarmersOnly.com.
3:58 They Don't Understand Ranch
Kalen was in Canada and states that they don't understand the concept of ranch dressing with their french fries there.
Phillip says it's because they're maniacs that put gravy on their fries instead. Kalen thinks that gravy on french fries is fantastic.
Phillip amends his statement to say that he just doesn't like french fries anymore.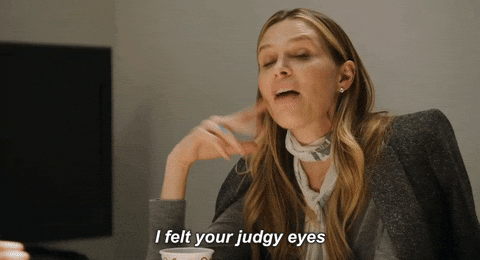 6:28 Why Canada?
Phillip asks Kalen to talk about why he was in Canada.
Kalen lets us know that he went to visit a friend and that during his sabbatical time, he has been receiving some judgment of how he is taking a sabbatical.
Spoiler: it's pretty much not a sabbatical.
9:18 Why the sabbatical?
Kalen talks a little bit about some of the reasons he has taken a sabbatical. It's one of the reasons why he didn't go to Imagine.
I never thought I'd type the word "sabbatical" as much as this. 
9:58 It All Started Because of Imagine
Phillip recalls that this podcast started because of Imagine.
Phillip found a picture of himself and Kalen in a limo en route to some sort of exotic racecar experience in 2014 that was their first picture together.
10:45 "You're Getting Seriously Ripped"
Kalen compliments Phillip on his increasingly impressive physique.
Phillip lets us know that he is doing a basal metabolic test that he will be sharing the results of soon. He also gives us some insight into some of the athletic endeavors he has been taking part in.
There's also a shoutout to Erin Kissling (@vertexerin) for introducing Phillip to SoulCycle and for her recent promotion to Head of Partner Marketing at Vertex.
Another spoiler alert: Phillip thinks it's spiritual mumbo-jumbo. 
12:39 Back to Vancouver
Phillip returns to the Vancouver topic by asking Kalen if he had a good time in Vancouver.
Kalen talks about his trip, including the judgment he received for being scared of bears. Let's just say he had to wear a bear belt.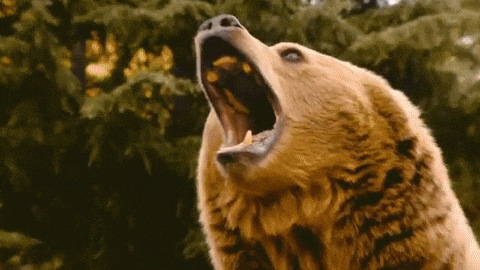 There were also literal cougars that could kill you. Not divorcees. 
15:17 Magento, an Adobe Company
Kalen says the whole "Magento, an Adobe Company" thing is getting annoying.
Phillip brings up that at Imagine, everyone's badge said "Adobe" and the Magento logos didn't actually say Magento at all.
16:27 Shoutouts to the Mojo and the Key to Imagine
MageMojo got a Twitter shoutout from Ivan Chepurnyi (@IvanChepurnyi) regarding some load testing they provided for him.
Big thanks to @magemojo for providing their stratus platform for load testing some caching improvements. It helped me to find an issue in the implementation I overlooked, as a stale config cache was cleaned together with a regular one. Now working on implementation fix.

— Ivan Chepurnyi (@IvanChepurnyi) May 22, 2019
Phillip brings up the event that MageMojo hosted at Imagine called the Key to Imagine with Bob Schwartz. He wasn't there but heard it was a pretty cool event that was a first of its kind.
20:32 "Just Be Better", A Rant from Phillip 
Kalen asks Phillip how he feels Imagine went this year.
Phillip begins by saying it went well but then prepares us for a rant by mentioning that he head that "Imagine felt weird" from several people.
Rant commences.
It was eleven pm on Monday and Phillip had just seen a series of tweets saying that Imagine had felt weird. He was stopped by Manish Mittal (@mittalmanishm) (a fan of the show) and Manish wanted to introduce Phillip to someone. So Manish went to WhatsApp, and lo and behold, had his entire team from Singapore on the other end who wanted to meet Phillip.
Phillip walked away from this wonderful experience feeling terrible that the community thought that Imagine felt weird when there are people who are as excited as Manish and his team were.
"Just be better. Stop the cynicism." -Phillip Jackson
Phillip also looks to the future of the community and gives some insight into who to look for in regards to leadership.
Does the community need a figurehead?
30:17 People Freaking Love the Banana Thing
It wouldn't be an episode without bananas coming up.
Kalen calls out Phillip because of how hard he is running with the banana thing. Phillip retaliates saying that people love the banana thing. Kalen agrees.
33:34 Mage Yes/No
The boys play Yes/Yes/No with a recent banana meme that Phillip posted.
If @kalenjordan and I were somehow fused into a singular brain this would be the result. pic.twitter.com/GqY7M4ld9F

— Phillip Jackson (@philwinkle) May 22, 2019
Kalen doesn't get it. Phillip obviously does.
Themes of the meme are then explored. That sounded fancy…
Also, the banana thing will never die. 
Phillip also goes more into the other part of the meme and talks about a fashion brand called Off White and how the symbolism from that brand applies to the banana meme.
39:31 Swimming Upmarket
Kalen brings up a tweet from Phillip about Magento moving upmarket.
"Magento is going upmarket"

You must not be listening. They're pretty clear on their roadmap and their strategy.
👇
https://t.co/oKNWAcSnG3

— Phillip Jackson (@philwinkle) May 21, 2019
The boys talk about this move and talk about a clip from Jason Woosley in which he talks (more like shouts) about Magento remaining dominant in the Small-Medium sized market.
If you follow the Twitter thread started by Phillip's tweet, you'll find a lot of opinions on as to why this isn't true, but Phillip points out that Magento is making it pretty clear as to what their stance is.
What are your thoughts?
The boys explore the intricacies of the statements from Magento and also weigh in with their personal thoughts on the trajectory of Magento, an Adobe Company. Can you sense the sass?
48:40 A Shift to SMB and A Shift Towards Progressive Web
Somebody told Phillip that Mark Lenhard's group at Magento (which used to be called the Strategy group) now focuses on what they call SMB.
If Magento is focusing on SMB, what does this mean for company-wide initiatives?
Phillip thinks that the idea that "Magento is too complicated" is something that exists only for Magento and he also points out that no one says this about Linux even though it's just as (if not more) complex than Magento.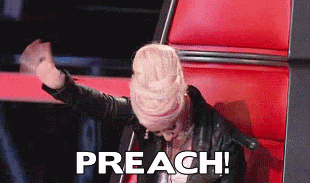 Can this be remedied with a shift in perspective that gets Magento closer to the Linux model?
54:15 PW not PWA
James Zetlen (@JamesZetlen) posted an interesting tweet about apps being a necessary idea.
Starting to think the headline should be "the progressive web", not "progressive web apps". We moved off the Web to apps because we thought we _had_ to. Are "apps" a necessary idea for things the web can do just as well?

— James Zetlen (@JamesZetlen) May 20, 2019
The boys give their thoughts on this tweet and the semantics behind the change in perspective.
Phillip makes the point that you have infinite control to create more flexible things that don't require you to be a backend developer that specializes in the world of progressive web apps.
Are backend developers the best group of people to shape the direction that PWAs move toward? The frontend developer shouldn't have to work under the abstraction created by a specific developer group.
1:02:02 Magento 3?
Are PWAs essentially Magento 3?
Phillip rants that idea of version numbers don't mean anything. Spicy.
"Eventually, every part of the thing you are using that lives in the digital world will be replaced." -Phillip Jackson
Mentions/Links
-Erin Kissling (@vertexerin)
-Ivan Chepurnyi (@IvanChepurnyi)
-Manish Mittal (@mittalmanishm)
-James Zetlen (@JamesZetlen)
–SoulCycle
–Vertex
–Key to Imagine
–Where the Banana Thing Started
–Off White