In an episode plagued by audio issues, the boys cross the 200 episode threshold by talking about PWA demos, Magento 1's trending pattern in market share, and the recent Magecart attack.
Listen now!
1:29 Prep Work and Gifts
The boys start out by announcing that guests on MageTalk will from now on be getting an entire packet of information as well as gifts.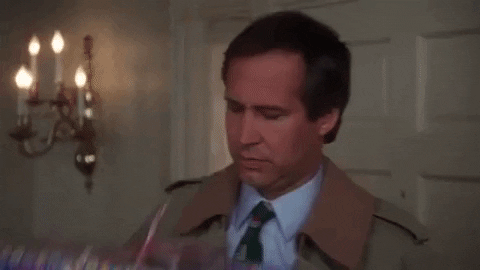 We have also crossed a threshold and are now in the 200s in regards to episode count.
Congrats, boys!
Phillip mentions the now extinct Modern Seinfeld.
The boys also come up with what may be the Worst Superhero of All-Time.
7:55 Starting On the West Coast
Both of the boys were out in Seattle (but not together) and both enjoyed their time.
Kalen's kids met their cousins who live there for the first time and they visited a botanical garden that everyone enjoyed.
Phillip is on the West Coast for the Pacific Northwest Magento Meetup that Brian Lange from Future Commerce started when he was still working for Amazon. The meetup has grown over the years and now has a couple of hundred members.
The boys also give a shoutout to Binary Anvil for having one of the coolest agency names.
Even if Kalen doesn't get it.
11:23 A Possible New Segment?
Kalen pitches the idea of a new segment in which the boys make fun of one of the company names in the industry.
Cause that's always funny.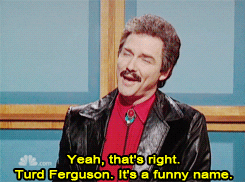 11:40 Speaking of Names to Make Fun Of…
Brent Peterson (@brentwpeterson) has changed Mage Titans into MageX, an altogether new conference (that is kind of the same thing) that is not just for developers.
MageX is in Austin, Texas (so right in Kalen's backyard) in September and Kalen might even give a talk on hiring.
Phillip also gives us insight into his process of creating new talks. Spoiler alert: it's 89 days of crippling anxiety and then one day of extreme productivity.
16:55 A New Podcast on the Scene
Divante has just come out with a new podcast called eCommerce Talks that Kalen thinks has some great production quality.
eCommerce Talks discusses tech, current trends, and insights from around the eCommerce world. It features industry experts, business leaders, and top consultants to share their knowledge.
Phillip says that the setup reminds him of the Kevin Rose Podcast.
20:39 You Know Who's Not Taking a Sabbatical?
The Magento Community Engineering Slack has reached 5,000 members and Phillip can proudly claim to have another successful vanity metric.
Also, there was a weird audio glitch here so excuse the silence when Phillip's mic cut off.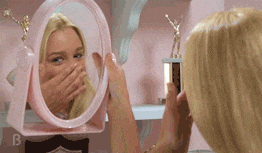 Phillip says that this number is actually probably a better measure of activity in the community than the 250,000 developer count that he sees thrown around a lot.
Kalen predicts that by the end of 2021, a Magento developer will be hired with a salary of $300,000.
29:03 Kalen Rants About PWA Demos
Kalen saw that there was a Braintree Integration for PWA and he was curious about how extension integrations are going to work in PWA. He went to go check the PWA demo and it was down.
The boys check the demo in real-time and find that it works so Kalen retracts his rant because the demo looks great.
Phillip also mentions the Creatuity PWA Demo and that Elegentos has just launched a new site on Deity Falcon named Uitgeverij Pluim.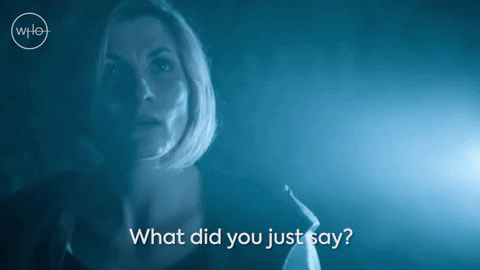 34:35 Magento 1 Is Still On Top
Kalen brings up a tweet from Tom Karwatka (@tomik99) that shows that Magento 1 is leading in Top 10K sites, and if you click the link in the tweet, you can see the trend patterns.
Magento1 vs Magento2 Real Data 🙂https://t.co/hpWpXT3DDG pic.twitter.com/0TFi3sZb3k

— Tom Karwatka (@tomik99) June 27, 2019
Phillip points out that there is ample opportunity for Sports and Home & Garden sites on Magento 1, so make a move before the opportunities are gone!
38:20 A Simple Request for Rebecca Brocton
Both Kalen and Phillip have heard from multiple sources that the community wants Rebecca Brocton (@RebeccaBrocton) to release video overviews of Magento releases complete with costumes and all sorts of fun extras.
You owe it to the community, Rebecca.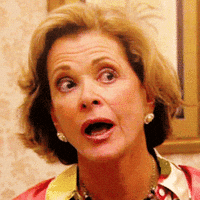 The boys also try to come up with a song that goes with 2.3.2
41:13 Magecart Attack
On July 4th, over 960 stores were breached with an automated Magecart campaign.
Phillip woke up on July 5th to the below tweet from Talesh Seeparsan [(@_Talesh)(https://twitter.com/_Talesh)) reminding the community that hackers know when you are off work.
🔒🔒🔒

I woke up to a bunch of sites being breached this morning. Still investigating.

Remember #Magento people, attackers know when you're off work.

Washington sailed across the Delaware on Christmas night for a reason. 😉

— Talesh Seeparsan (@_Talesh) July 5, 2019
Phillip also goes the extra mile and points out some of the sites that were hacked as well as some of the developers who work for the sites that were hacked.
Do you think that open source is a double-edged sword?
Phillip says that people are not vigilant about keeping their platforms up to date and people don't sit down to calculate the cost to run software that might be inherently free but has certain costs to keep updated and secure. He also believes that a breach like this is something that can set an entire industry back.
Kalen thinks the bigger risk is companies ignoring the security threat altogether.
51:45 The Future of the Magecart Cyber Threat
Phillip asks how long it will be before Magecart evolves into ransomware. He also brings up how the technique of card skimming has come to be known as Magecart, regardless if it takes place on Magento. Well that's quite the reputation.
Kalen thinks that GDPR will assist in preventing the leaking of data and cyber breaches like this in the future.
Links/Mentions
–Modern Seinfeld
–Future Commerce
–Binary Anvil
–MageX
–Divante
–eCommerce Talks
–Kevin Rose Podcast
–Braintree Integration for PWA
–Magento PWA Demo
–Creatuity PWA Demo
–Elegentos
–Deity Falcon
–Uitgeverij Pluim
–Magecart Breach
-Brian Lange (@brianjlange)
-Brent Peterson (@brentwpeterson)
-Tom Karwatka (@tomik99)
-Rebecca Brocton (@RebeccaBrocton)