In a surprise mid-week episode, the boys talk about the disruptive power of marketplaces, sustainable initiatives, and predict how AI might bring about the end of the world. Listen now!
Watch the video live stream here.

Show Notes
3:40 Humming Makes Your Voice Better
Kalen enlightens us with the information that humming makes your voice sound better. Both Kalen and Phillip talk about how their children are constantly humming.
4:54 The Fast Track to Magento Certification
The Magento 2 Certified Associate Developer Examn is not an easy test. Something Digital has a program that takes new hires and guides them from no knowledge of Magento all the way through being a certified developer. Phillip also goes into some detail on the mentor program that Something Digital uses.
Kalen asks if Something Digital has ever considered talking about how they organize their mentorship programs at conferences.
Phillip says that there has been some talk about open-sourcing the whole process.
10:25 A Useful Data Dump
Phillip brings up Hawraf, a company that shut down but dumped all of their data that wasn't client-facing into a Google Drive that chronicles all of the tools they used and created when forming their business.
Getting a point-in-time snapshot of a creative agency at the top of their game that details successes and failures is an invaluable resource.
More companies, especially services organizations like a creative agency could benefit of having a culture of extreme openness.

-Phillip Jackson
Kalen remembers a payments company that used Github publically for everything that they did. He also brings up how he was recently watching a Gary Vaynerchuk (@garyvee) video in which Gary says that he gives out all of his best tactics in a very transparent way.
15:27 An Interesting AI Shift
Phillip brings up a podcast called Culturally Relevant in which the host David Chen was talking about how they handle AI in the Matrix film universe and how AI would actually destroy the real world.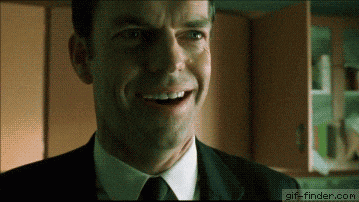 Kalen thinks that Elon Musk's take on AI with the neural link is especially brilliant. Basically, we can't stop AI from progressing, but the neural link will connect our brains directly to all of the AIs of the world and we will be essentially able to compete with the AIs.
I thought this was a Magento Podcast?
21:07 Marketplaces, API, and Magic Quadrants
Kalen saw a tweet from Tom Robertshaw (@bobbyshaw) about his upcoming talk at Meet Magento New York in which he'll be talking about how to protect your customers from Magecart attacks.
.@meetmagentonyc is almost upon us. Just a couple of weeks to go. I'm getting a little bit excited for my first NY trip.

Here are some of my agenda highlights of talks to look out for https://t.co/n2WgCmGKu5

#MM19NYC pic.twitter.com/EXWtLyED5C

— Tom Robertshaw (@bobbyshaw) August 20, 2019
PJ HOT TAKE – You can't be Magecarted if you're not on Mage!
Phillip also talks about some of his personal history of giving talks on the digital shopping cart and how marketplaces have the power to be disruptive in the industry.
Marketplaces create a unique opportunity for people to participate in retail where they wouldn't normally be able to. You need talented people to be able to pull this off (especially on Magento cloud) so there are definite hurdles in creating a marketplace.
StockX was hacked with over six million customers records exposed, and if a large custom platform can't keep customer data safe with enormous sums of funding, what hope is there for the rest of us?
Adobe/Magento was just rated as a top tier platform in the new Gartner Magic Quadrant and there was a fascinating article from commercetools CPO Kelly Goetsch about how this was the first magic quadrant that used API as one of the qualifiers for a top tier platform. This allows other competitors like commercetools to rise above larger companies because the game is changing.
35:21 Meet Magento New York Agenda
Phillip tries to remember some companies that attempted to use Magento to push the envelope and set trends in the eCommerce world.
Kalen was looking through the Meet Magento New York agenda and noticed that there was a lot to do with API and headless options. He also notices a talk on Adobe Sensei which he is really excited about.
The boys continue to beat the dead horse that is the lack of coupon code joke. 
39:02 The Rumor Mill is Turning
Phillip has heard through the grapevine about a restructure of Magento and Marketo within Adobe. It looks like the former Marketo CMO Sarah Kennedy Ellis will be heading the marketing efforts behind Magento as a product.
Magento is further separating its commercial sales practice from its enterprise sales practice and Gary Specter (@gspecter) is going to take over the commercial sales for both Magento and Marketo.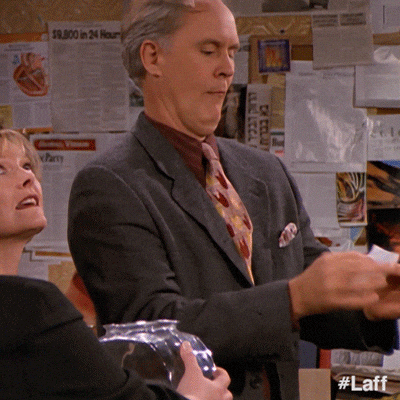 45:01 Hot Takes on Hosting
Kalen put out some tweets that were asking about where people did their hosting.
Where are you hosting magento and how are you liking it? (DM me if you'd rather share privately)

— Kalen Jordan 💎 (@kalenjordan) August 20, 2019
He got a lot of responses and a lot of people had very strong opinions on their hosting.
TIL that quite a few magento people host on AWS

— Kalen Jordan 💎 (@kalenjordan) August 21, 2019
The boys give some of their hot takes on the ins and out of hosting as weill as some of the struggles that companies face if they want to host themselves without going to a hosting provider.
Spoiler: don't do your own hosting.
55:30 Future Commerce Sustainability Initiative
Phillip has challenged both himself and Future Commerce to state what they are going to be doing to affirm their commitment to sustainable business practices. They put out a press release last week announcing that they have created their own Sustainability Initiative but will also hold their partners to this sustainability initiative.
Google Cloud is the only cloud provider that runs all of their server centers on 100% renewable energy, so all of Future Commerce's infrastructure will be moved to Google Cloud.
59:09 Kalen Challenges the Data
There was an interesting graph that Kalen saw on Twitter that sparked some opinions.
America's second most prevalent form of wealth creation behind home ownership is starting a business.

Note this decline in startups. pic.twitter.com/t1SLlt2GNP

— Web Smith (@web) August 14, 2019
Essentially, this graph is saying that startups are in decline, but Kalen doesn't believe this at all. He personally knows so many people that own side businesses, and can't imagine how this doesn't apply to the American Economy in general.
Phillip speculates how this graph was created and essentially, the avenues that someone can take to start a business are now almost limitless, but back in 1979, there were far fewer ways to begin your own business. Entrepreneurship in 2019 in the United States can be associated with apps that don't have to be registered with the state in order to be in business for themselves.
The boys get into the future of the show and what possible directions the content could go in.
Mentions/Links
-Gary Vaynerchuk (@garyvee)
-Tom Robertshaw (@bobbyshaw)
–Kelly Goetsch
–Sarah Kennedy Ellis
-Gary Specter (@gspecter)
–Magento 2 Certified Associate Developer Examn
–Hawraf
–Hawraf Google Drive
–Culturally Relevant Podcast
–Meet Magento New York
–StockX
–StockX Hack
–Magento Gartner Magic Quadrant
–commercetools Article on the Gartner Magic Quadrant
–commercetools
–Adobe Sensei
–Future Commerce Sustainability Initiative