Kalen is joined by Rick Willett on today's episode and they talk about the state of Magento in Japan, Rick's programming journey, and Rick's performance career as a member of STOMP.
Listen now!
Show Notes
1:02 Down a Host, Up a Guest
Kalen is joined today by Rick Willett (@SlappyCoder). Phillip is out today and attending the Klaviyo:BOS Conference.
2:24 Rick's Story
Kalen asks Rick to talk a little about himself and what he has been up to in the Magento world.
Rick started developing professional with ColdFusion after getting bored working on static websites.
Rick also mentions that he grew up studying dance and drumming due to his father being a drummer/musical director. Four or five years into his development career, he got the opportunity to perform in STOMP, which he performed in for 10 years in New York.
We also find out that Ben Marks (@benmarks) was a professional drummer.
9:15 Back to Magento
After getting injured, Rick hated that he was stuck in his apartment and slowly started getting back into some coding with some action script. He got pretty good at Flash before Steve jobs killed Flash altogether.
This eventually led him to develop sites that required eCommerce functionality and that rabbit hole eventually led him to Magento in 2012. This was around the Magento 1.6 time.
At some point, the switch flipped, and Rick became very passionate about Magento and its open-source makeup.
14:09 A Work-From-Home Expert
Rick has been pretty much exclusively working remotely for the past seven years of his development career and admits that his home office is probably a little too tweaked out.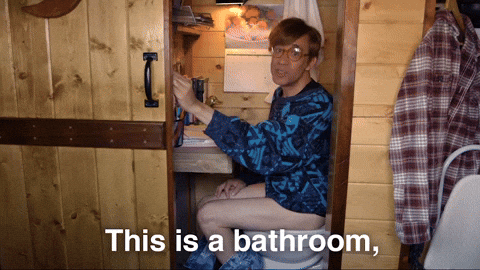 He also brings up that he's starting a new gig soon at the BORN Group.
Kalen also has been working from home for about seven years and brings up how it certainly has its pros and cons.
Rick also points out that working from home has tapped into his history of being a performer and capitalizes on his mental capacity being highest in the evening.
18:36 A Japanese Love
Kalen asks what brought Rick to Japan.
First off, Rick's wife is from Japan but he also finds that being in a country where the language is not his native tongue is very mentally stimulating for him. He also gets into his history with the country and what made him fall in love with it.
He also talks about the time when one of his friends literally saved his life.
Kalen mentions that Japan is one of the top places on his list of places he wants to visit.
Apparently, the quality of the food in Japan is striking, especially when you get out of Tokyo.
25:13 Rick the Documentary Star
Rick gives us some history of how his documentary was made. Spoiler: he may or may not meet his wife in this story.
He also gives us a breakdown of what the documentary was about and the mission he had behind wanting to bring his skills and expertise in the world of percussion.
31:18 The Technological Galapagos
Rick refers to Japan as the "technological Galapagos" as their technology is far and ahead from what we have available in the USA.
There's an interesting dichotomy between being very advanced in certain technologies but being completely disrupted by global technological movements.
They were building some amazing technologies, but a lot of them can't be exported due to other countries not staying with the same technologies.
35:06 The Japanese Magento Situation
Where are programmers going to head with the newer generation of stores and sites?
Rick believes that Magento is in a good position with the changing landscape because of PWA. The easy integration between PWA and MySQL makes it easier for places like Japan to leverage the backend with any front end you want to use.
Rick also points out that the actual eCommerce ecosystem is not as advanced in Japan because there was simply no need to be up until recently because most of the behind the scene services were driven in the background by large banks.
To clarify, there was no middle man for payment services and transactions went directly through the banks themselves.
Kalen is floored by the fact that you can pay for online shopping items in cash at various convenience markets where your purchases are shipped.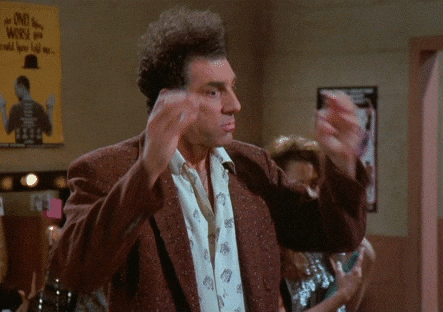 42:14 Magento Devs in Japan
Kalen asks if Rick knows any Magento developers in Japan and what the situation is for Magento developers out there.
Rick mentions how he's met some of the staff from Veriteworks which is the main solutions partner out in Japan. He also says that they're contributing to some great stuff.
The lack of Magento documentation available in Japanese is a big reason why the Magento ecosystem has not developed as quickly. For self-taught programmers, this lack of documentation is a big hindrance to becoming fluent in the development language.
Hirokazu Nishi (@hirokazu_nishi) is a Magento Master and the CTO of Veriteworks who also organizes Meet Magento Japan.
46:30 A Huge Opportunity
Kalen brings up that Asian market of India, China, and Japan ihas huge opportunity in each of those enormous markets.
Rick dives into some of the big markets in Japan and how there are lots of areas to capitalize on in these markets by bringing the experience online.
A lot of people still find things on the internet via a portal that curates their experience.
The interplay between the real world and the digital world leads to more areas of opportunity.

-Rick Willett
52:29 Further Implications for Magento
Rick confesses that he didn't realize his thinking was constrained to the world he had lived in until he began seeing how other countries use technology. He then takes this idea and applies it to areas of opportunity for Magento.
You are jumping past just selling a product and making peoples' lives easier.
Mentions/Links
-Rick Willett (@SlappyCoder)
-Ben Marks (@benmarks
-Hirokazu Nishi (@hirokazu_nishi)
–Klaviyo:BOS Conference
–STOMP
–BORN Group
–Veriteworks
–Hirokazu Nishi Magento Master Spotlight
–Meet Magento Japan