In a particularly spicy episode, the boys are joined by Weidenhammer's Aaron Sheehan and they discuss eCommerce costs in 2019, problems in the Magento community, and how product copy is so important.
Listen now!
Watch the video live stream here.
Show Notes
1:22 Aaron Sheehan In The House
On today's show, the boys are joined by Aaron Sheehan (@AaronSheehan), the Commerce Director at Weidenhammer and occasional SQL Jockey.
Aaron's appearance on the show has been long overdue.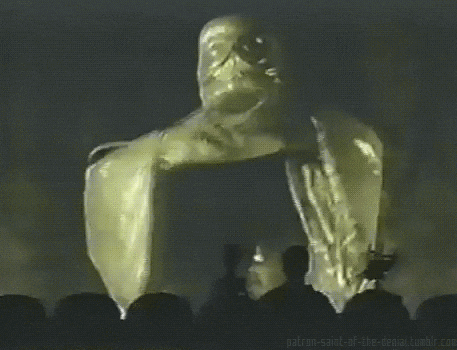 Kalen last saw Aaron at the ShipperHQ Meetup and Aaron gives them a shoutout for hosting a great event.
3:00 Don't Fear the RFP'r
Aaron gave a talk at the Meetup that he had developed a few weeks before for Meet Magento New York.
It was called Strategic Migration to M2: How to Run an RFP Process and was geared towards merchants in an effort to change the ways they approach spending money on development.
Let's not just assume Magento 2 is a new coat of paint on an existing house.

-Aaron Sheehan
Obviously you need to do some work when looking at features, but you need to move away from making assumptions. Aaron also speaks to the importance of understanding the culture of the agency that you are working for.
In Austin, it was a less Magento-specific audience, so Aaron included possibly looking at other platforms to find an ideal fit.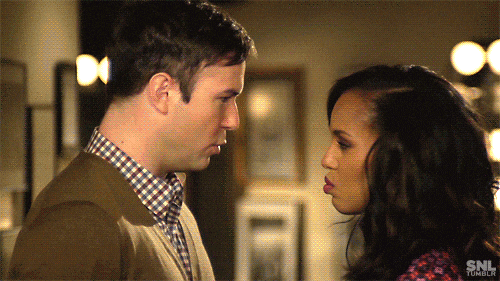 8:00 No Strings Attached
Phillip brings up Merchant To Merchant and how he has found that most people believe that the things agencies tell them come with a string attached.
This idea triggered the creation of Merchant to Merchant because Phillip thought that a lot of the advice that merchants are receiving would be better received if that advice was coming from another merchant.
Phillip also proves his immense knowledge of the Spanish language during this segment. You've been warned.
10:52 Hammering Out Some Details
Kalen asks Aaron to talk a bit about the types of clients that he deals with at Weidenhammer.
Aaron clarifies that he is contractually obligated to say that they will work with any merchant, on any platform, in any space but in the Magento space, he has seen that most of the growth has been B2B.
The flexibility that Magento offers B2B clients who have bespoke processes that they need to map to eCommerce is a big draw and where Aaron has seen the most amount of growth on Magento.
12:57 A Quick Timeout for a Review (But Make It Sassy)
Phillip derails the whole conversation to mention that the show got a review on Apple Podcasts…
Too bloated

I wish every podcast came with a shorter version of itself.

It's just too much of self repeating and useless information.

Some episodes do have valuable stuff, others are just rumors mixed with product placements.

-hallandale-eater, 9/29/19
In reference to this, Phillip points out that so far in this episode, there have been zero rumors or product placements.
13:58 Product Photography as a Service
Phillip asks Aaron to speak a little bit more about the range of services that he feels might be applicable in 2019 and how merchants enter into conversations to discuss these services.
Aaron goes into some detail about how the potential to deliver more IT services as a large agency helps in these discussions as well as the potential to deliver smaller niche services.
Kalen jumps in to say that product photography and descriptions are part of such an interesting niche that is not serviced or mentioned very often.
The need of quality copy and quality photography is inversely proportional to the number of SKUs you have active for purchase.

-Phillip Jackson
Phillip also gives the recommendation to follow Kaleigh Moore (@kaleighf) for some great information regarding writing product copy.
18:18 The Deal with Yotpo
Aaron asks the boys if they have talked on the show about Yotpo, its inclusion into the core, and what that signifies.
Yotpo is a user-generated content media platform that has had a lot of growth in the last few years. They aggregate product reviews, product QAs, shoppable Instagram feed type items, etc. Yotpo acquired Swell last year and it was just announced that Yotpo will be automatically installed with Magento 2.3.3 and beyond.
Having Yotpo in the core makes it potentially easier to build out content around products and have richer product descriptions without having to pay a content writer to do it.
22:14 Phillip Gets Challenged
Phillip comments that in a very large catalog, you are physically unable to write copy for every item in that catalog. It's an 80/20 split and you focus on writing the copy for the 20% of product that is meaningful, and the rest of your content comes down to product attribute data.
Phillip also states that he would love to be challenged on this, and Aaron steps up to the plate.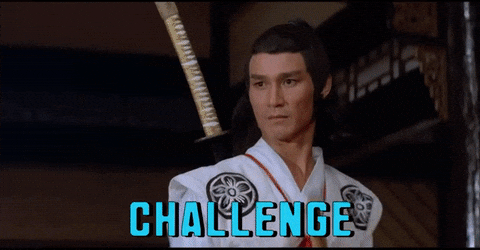 Aaron challenges by referencing the strong requirements that Amazon places on merchants that want to list their products on the powerhouse marketplace. Amazon tries very hard to force merchants to have a lot of information and a lot of photography, and it doesn't get bigger than Amazon.
He goes on to say that what Phillip is commenting on is a perception about the relative importance of content on your site. If you have a large catalog, you are impacting your customer's willingness to purchase from you because content generates trust.
Phillip rebuttals by saying that when we are talking about product copy, it's very important to have well-formed copy that allows people to find you through organic means. But organic is not a free channel. To write copy either takes time from your internal resource or an investment in another resource to generate that copy.
Brands that get it wrong are brands that try to offload all of this content and product copy to their customers.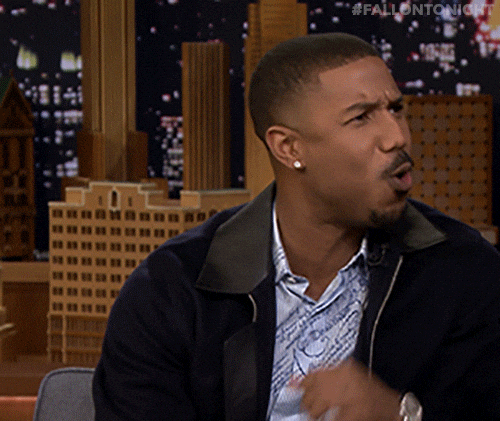 27:28 eCommerce in 2019
Aaron and Phillip get into the costs that it takes to separate from the pack of other eCommerce brands.
It's more than you might think.
Phillip mentions that brands are spending more to cut through the noise of eCommerce because every channel is pay-to-play.
A lot of the conversations that Aaron has with brands are based around the fact that they need lots of expensive services because customers are demanding more and more.
The boys also get into the trials and tribulations of building your organic search presence and how expensive that whole process is.
There is no such thing as earned media because every channel you get is pay-to-play.

-Phillip Jackson
34:22 Loopy Logistics
Kalen jumps into the topic of D2C brands running into a wall when it comes to logistics.
Shopify just acquired 6 River Systems to compete with Amazon.
Kalen also compares how the rest of the eCommerce community compares to the worries of Magento and how the Magento concerns seem skewed from the rest of the world.
Should merchants have to care about delivery or should that be something that is solved in the underlying infrastructure of an eCommerce platform?
Both Aaron and Phillip weigh in with their viewpoints and give some great points when it comes to tackling these issues and a spicy debate ensues.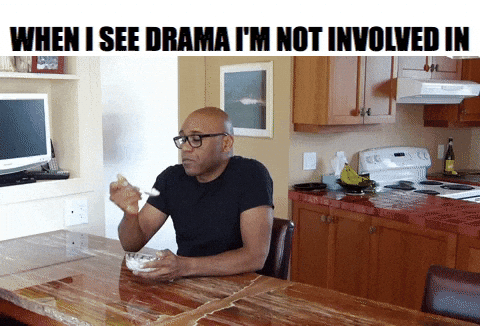 Aaron also calls out the Magento community for living in a Twitter bubble.
41:28 The Social Media Situation
Kalen thinks that in the Shopify community, speed has been solved (at least on the backend).
Aaron points out that there is nothing that people can do on Twitter when it comes to Shopify site speed because they don't have access to the core, but there is so much more argument in the Magento Community, which is both a blessing and a curse.
Phillip is chomping at the bit to talk about the social media situation. He thinks that we spend an inordinate amount of time trying to affect things that shouldn't be touched just because we can.
He was having a conversation with someone from Shopify recently in which he let them know that their success was in part due to not having half their staff futzing with the checkout. They only focused on the things that they could control.
Kalen agrees that it's true that there is no Shopify community that can discuss the performance of the core due to lack of access, but is it arguing productive?
Developers in the Magento ecosystem should be modeling business logic and not be arguing over core performance.

-Kalen Jordan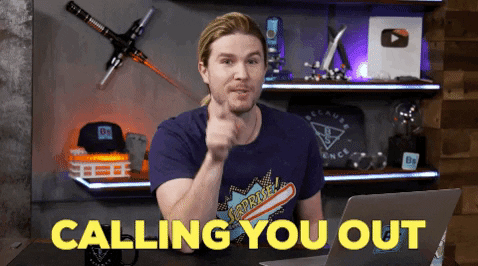 48:16 Are we gonna talk about Magezine?
Kalen brings up the beautiful new print publication Magezine and you can check out an Issue #2 here.
You can get your hands on printed copies at various Magento conferences.
Phillip mentions that he probably won't be asked to write for Magezine again…
50:07 One More Thing…
Phillip brings up how it's interesting that we're still seeing bundling in the age of Adobe and he thinks that it was painted by some people as a necessary evil that Magento had to entertain to claim they had built-in functionality.
Why, in the age of Adobe, are we still executing in this way?
Aaron has a LOT of thoughts on this. He says it's very clear that Magento's leadership's goal is to climb to the top right of the Magic Quadrant. When you are chasing logos and labels, you have to make it through extensive corporate vetting processes that bundling checks the boxes for.
Mentions/Links
-Aaron Sheehan (@AaronSheehan)
-Kaleigh Moore (@kaleighf)
–Video Live Stream
–Weidenhammer
–ShipperHQ Meetup
–Strategic Migration to M2: How to Run an RFP Process
–Yotpo Acquires Swell
–Magezine
–Magezine Issue #2
–Magento Magic Quadrant