In today's episode, the boys are joined by Rico Neitzel and Fabian Blechschmidt from Mage One to discuss how Mage One is keeping Magento 1 alive even after its end of life.
Listen now!
Show Notes
1:05 Broken Bikes and M1
Phillip and Kalen are excited to be recording today, even though Phillip broke his bike on the way into work.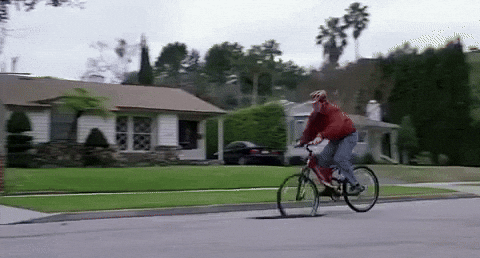 2:27 Two Guests from Mage One
Rico Neitzel (@riconeitzel) and Fabian Blechschmidt (@Fabian_ikono) from Mage One are joining the boys later on in today's episode.
2:52 Evolving Laws
Phillip brings up Kalen's law for analytics software.
"All analytics software eventually becomes email marketing software".

-Kalen Jordan's Law of Analytics
Phillip then proposes a new law for Yoav Kutner (@YoavKutner) that evolves this law. (*Mainly because he doesn't want the idea tied to his own name. *)
"All platforms eventually evolve to cannibalize their own ecosystem."

-Yoav Kutner's Law (*but really just Phillip's*)
4:00 Shopify Email
Shopify just launched a new functionality called Shopify Email that brings email marketing directly to the Shopify platform.
How does this pertain to Magento? It doesn't but the boys are going rogue today.
Phillip had some thoughts on the announcement.
Owned audience is a two way marketplace. Email is a form of you owning your audience. Shopify wants to own theirs in much the same way.

All platforms eventually compete with their own ecosystem. https://t.co/qfmvMHt6Ji

— Phillip Jackson (Home 🏡) (@philwinkle) November 6, 2019
Does building a new feature mean cannibalizing the part of the ecosystem into which that new feature fits? What does this actually mean for Shopify?
Shopify wants to own their audience, and taking email marketing into their own hands is a great way to do that.
12:40 Phillip Makes a Bold Prediction
Everything seems really great for Shopify right now and everyone is really happy. However, they just had the site crash do the makeup launch of Jeffree Star and Shane Dawson and this could mark the beginning of a shift.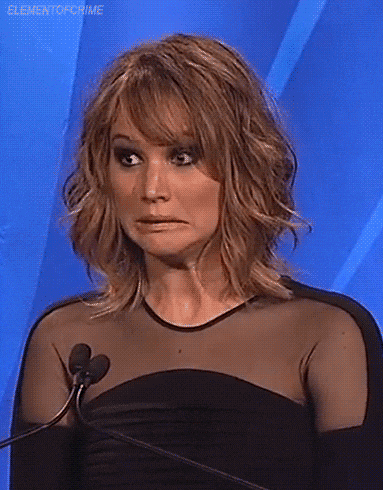 Phillip compares this to the Magento honeymoon period up until the launch of features that competed with solution providers. Magento shipping, Magento payments, and the Adobe acquisition all directly cannibalized solution providers in the community.
Let's just ignore the fact that Kalen and Phillip talked about Shopify for fifteen minutes at the beginning of a Magento podcast.
15:30 The Whole Magento End of Life Thing
Both Kalen and Phillip are really tired of the end of life conversation.
Kalen gives a spoiler about the interview to come and says that he was surprised by Phillip's reaction to the Mage One interview.
19:58 The Guests Have Arrived
The guys from Mage One and here and Phillip struggles to pronounce their names even though he's been practicing for seven years.
Fabian has been doing PHP since 2004, joined the Magento community in 2011, has organized hackathons and conferences, does a lot of talks at events, started Lizards & Pumpkins, and finally, started Mage One.
Rico invented the global Meet Magento brand with Net Research, works as a consultant and trainer, and develops custom programs.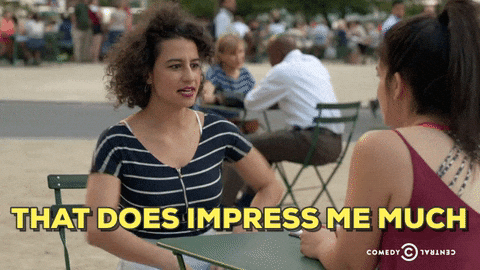 Rico has some thoughts on the evolution of the Meet Magento brand and you can read it over at this blog post by Carmen Bremen.
23:27 Let's Talk About Mage One
Magento 1 is reaching its end of life in June 2020. You have a decision to make at this time if you are still running Magento 1 and one of your options is to stay running Magento 1 and Mage One will provide ongoing support for the platform.
Mage One was built to provide longterm support for the Magento core and will extend what Adobe is currently providing.
Rico clarifies that they did not create Mage One because they thought that it would be a good idea, but created it because they saw demand for Magento 1 support. When talking to merchants, they would hear that there were Magento 1 stores out there that were running perfectly and that the owners of those shops didn't want to change anything.
From this demand, the Mage One team set out to provide a support network for merchants that didn't want to leave Magento 1. Adobe did not want to provide any support, so Mage One fills that now empty niche.
Kalen is optimistic about Mage One's ability to provide security patches because a lot fo the patches were provided by the community initially.
Mage One also intends to take over the Bug Bounty Program.
29:39 Some Clarifying Questions
Phillip asks what we can expect from Mage One in regards to how long they are going to be around.
At the moment, the Mage One team has a clear statement that they are going to be providing support for the next five years which is a very long time in eCommerce terms.
34:30 What Can a Merchant Expect?
Mage One provides patches which means that you don't have to change your core. If you want to become a Mage One customer, your Magento 1 should be running on the latest version when Adobe shuts down their support. After this, you just have to apply the patch that Mage One provides. There is no maintenance, no onboarding, and the process is very simple.
(Also, sorry about the weird sync issues here.)
Currently, the plan is to provide patches as either a patch file of a zip file (so whatever you're already doing).
In comparison, OpenMage will do what Mage One does and more, but the problem with this is that OpenMage is a community project that is unfunded, so in the end, the security patches will not be funded.
Seriousness and reliability are things that cannot be compared between a community-driven project and one that is funded.
41:33 Forking Magento
A while ago, Phillip took a Magento training from Matthew Turland (@elazar) and he was talking about forking Magento in 2009 for the chief reason of Magento being too slow.
Mage One is not a fork, but functions more like what support from Adobe would look like.
In regards to an SLA, Mage One is setting out to provide a patch with fixes within 30 days. In addition, they plan to implement a QPS (Quick Protection System) which a module that you install on your shop that acts as a firewall.
44:52 What Does the Future Hold?
Since Phillip has been hogging the questions, Kalen finally gets to ask one of his own.
Kalen asks if Mage One is an endeavor that will grow and become a good-sized business, or is it just a temporary measure to help merchants out for a few years before it phases out.
Rico clarifies that they will create a business model out of what Mage One is doing and apply that to other systems as well.
The idea was born because people love Magento (as does the team at Mage One) and Mage One just wanted to provide people a way to continue hosting their stores on the platform.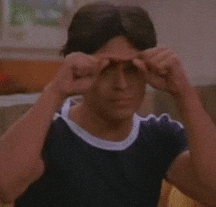 Phillip gets cynical (but are we surprised) and says that he isn't very hopeful that people who have stayed on Magento 1 will not want to move off of Magento 1 in five years. He also adds that businesses should grow up and that nothing lasts forever.
51:52 About Those Price Points
Kalen points out that the price points make sense for what is being offered.
Based on the existence of something like Mage One, will more people be open to paying for the support of a free service?
Fabian gives some insight into how customers are responding to the pricing model. The team thinks that if your shop makes more money, then it is only fair that you contribute more to the maintenance and costs of the future of Mage One.
Also, revenue-based models are highly discussed amongst the team and they have their ways of finding out if merchants aren't telling the truth about how much money they are making.
59:00 What About those Modules?
Unfortunately, Mage One doesn't have the manpower to support all of the extensions and third-party modules out there. Their wish is that if a company is going to stop supporting Magento 1, that they will upload their code to GitHub so that the community can take care of them.
Mage One is also doing its best to form partnerships with the most important module vendors and extension providers.
In a surprise twist ending, Phillip informs us that he has been convinced that Mage One is going to be successful and will grow with correct partnerships.
I guess we all have surprises inside us sometimes.
Mentions / Links
-Rico Neitzel (@riconeitzel)
-Fabian Blechschmidt (@Fabian_ikono)
–Matthew Turland (@elazar)
–Mage One
– Shopify Email
–Jeffree Star and Shane Dawson Makeup Launch Breaks Shopify
–Lizards & Pumpkins
–Rico's Opinion on Meet Magento, Carmen Bremen's Blog
–Bug Bounty Program